Probably, this is my paradise, – I thought, when I got on the courses of makeup artists. So much makeup, as then, I have not seen even once. To be honest, at first it was precisely her number that struck me, and I could no longer think of anything else)))
I must say, in my childhood I was no exception to girlfriends. I really liked all the tubes with my mother's makeup. Climbing into her bag or cosmetic bag, I could sit for hours so that I could not hear. Parents were not worried about this, they knew that I was in charge.
Pets
In general, I pay tribute to all items of makeup, even more so if you look at it from the professional side. But I still have pets. These are shadows, eyeliners and lipsticks, lip gloss.
I can live with one mascara, but I will have a dozen gloss))) To be honest, I can't imagine how some of my friends use one palette of two types of shadows. I believe that even for an ordinary amateur there should be at least 6 shades to create different images.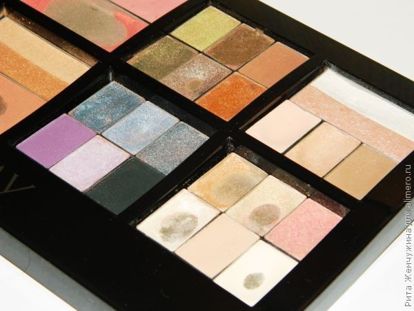 I must say, when I got to the permanent access to cosmetics, a real excitement broke out in me. Gradually, my personal collection was not frail. Shades I love the most different: light and dark, bright and pastel, rich and muted, glossy and matte.
I love makeup! Not only for the variety of shades, but also for the care properties. If we talk about lipstick and gloss, it is moisturizing, softening, conditioning, protection against weathering and the effects of free radicals.
The quality of lipstick and their properties
Of course, not every product has such properties. Price also plays an important role, although it is not always of paramount importance. You need to focus on the reputation of the manufacturer, the overall level of quality of all products, the composition and practice of using a particular lipstick.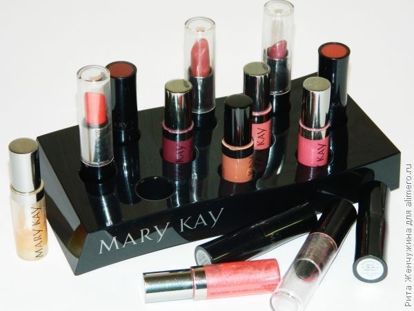 If all of the above is at the proper level, then lipstick, among other things, may also have regenerating and nourishing properties. It seems to me, it is not a secret to anyone that you can find vitamins, minerals, oils, useful extracts in a good lip medicine.
Some components are aimed at preventing aging of the skin and reducing wrinkles on the lips. I must say that their cost is usually higher. To understand what it is, a marketing move or a real impact, you can only try and examine in detail the chemical composition of the product.
Just to have a lot of lipstick does not mean to be able to use them correctly. In another article I will try to tell in detail about how to make the attractive makeup of the lips and correct the existing shortcomings.
Girls, no need to despair if our shape of the eyes, lips, nose or eyebrows is not perfect! We are all alive, all different. Only you need to learn how to turn your disadvantages into advantages, to make a highlight of them. I want to believe that I can help you with something.