Matting powder is just right for my oily skin in the T-zone. And although the adolescent period is long past, the skin still glitters by the end of the day with an unpleasant greasy shine. Consoles one thing: it is oily skin that ages later than all other types.
I bought a light beige shade. Manufacturers promise haze all day, even tone. it powder innovation: technology is used micro corduroy, in which ultra-thin absorbent components mat the skin for a whole day.
Powder should not dry the skin and create a mask effect. As a result of the application should be smooth, matte skin for the whole day. 422 rubles worth of powder.
What really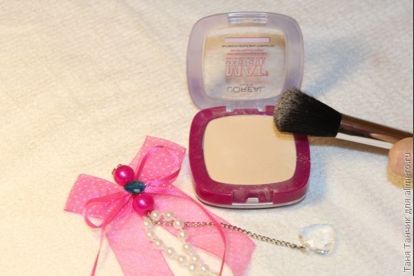 3 months have passed since the purchase of the powder. I do not use it every day – usually there is enough base and foundation. But at ceremonial events, especially until late, I always put on a full make-up, including powder.
By the way, I bought powder in the color of the foundation of the same brand. In the powder box there is a mirror and a powder pad.
But I do not use it, because I have noticed for a long time that powder is applied to it in a thick layer and falls unevenly on the skin. I prefer to use a large brush from a set of professional makeup. Besides, it is much more pleasant to use it.
So, my feelings from the powder. I almost do not feel it on the face – it is very light and almost transparent, because it is even imperceptible. But the skin it really mattes well.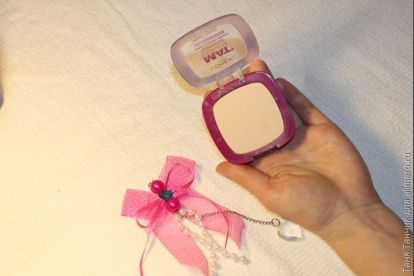 Only for the whole day it is not enough: after all, you have to powder 2-3 times a day to make the skin appear matte. All, as with ordinary powders. But for owners of dry skin, definitely, once a day is enough. Although, on the other hand, why do they need matting powder, since they do not have an oily sheen?
Sometimes, when there is no time to apply foundation, but I want to whiten the skin a bit (as I often have some pink or reddish in places) I apply this powder in several layers with a brush, and this is enough for me to make the skin start to look decent . Then I paint the eyelashes and apply lipstick or gloss. Everything. In this form, you can already go somewhere.
What powder do you use and why?