My girlfriend works in a large pharmacy supermarket and I often go to her to chat between the shelves of medicines and cosmetics. Recently, my attention was attracted by Pink Cosmetic Water from TM Aromatics, especially since a friend mentioned that this remedy is in demand.
As it turned out, this is not a cosmetic novelty at all. Rose water was used many years ago, in the epoch of Ancient Egypt and Rome. According to the annotations, Cleopatra and Nefertiti used this tool.
Fragrant water should make face care a real pleasure, because it has a magical, wonderful aroma of a freshly picked flower. The smell is really very pleasant and tender.
One of the memories of my childhood is a bottle of mother's perfume with the poetic name Tea Rose, and there was also a tiny test tube with real Bulgarian rose oil. So, the smell of cosmetic water is exactly the same! At first, I was even afraid that he would be too intrusive and heavy, but my fears were in vain.
The properties that the products possess are encouraging and encouraging: water tones, rejuvenates, regenerates, smoothes the skin, improves its elasticity, improves the complexion and gives it a dullness. Also present anti-inflammatory and mild moisturizing effect.
By the way, this product is designed to care not only the skin. Water can be applied to the body, added to baths for manicure / pedicure, used for rinsing hair, and also added to finished cosmetics (creams and masks).
Water does not contain alcohol, so it does not dry the skin at all, but normalizes the work of the sebaceous glands not due to drying, but due to the presence of active components in the composition.
The tool is a 100% natural product, which is produced by the method of hydrodistillation of rose flowers. Yes, there is a preservative, but without it long-term storage of cosmetics is impossible, especially those with natural ingredients.
The manufacturer claims that Pink Cosmetic Water can be used as an alternative to thermal water, and this is true. Yes, it is possible that French-made thermal water contains more macro- and microelements, but the effect of both products is about the same, the difference is only in price.
By the way, the price will pleasantly surprise you – a bottle with a capacity of 100ml costs 80 rub. (20 UAH). The tool is available in two versions – with and without a sprayer, the price difference is symbolic. The only negative is a glass bottle, so it is not very convenient to carry it in your purse to use during the day. Although, on the other hand, glass is the best material for storing cosmetics.
I used this product instead of tonic every morning and evening. I really like the scent of Rose Water, and even a little upsets that it does not last long on the skin – just a few minutes. As a result, the skin has become more matte, long-lasting feeling of freshness. Of course, a moisturizer such a water will not replace, but a light moisturizing tonic – yes.
Also, sometimes I put Pink water on my hair with a spray gun, after which they become more docile and pliable. And if you do not have the opportunity or time to wash your hair, the application of Rose water can slightly refresh them, albeit briefly.
The consistency of the product resembles the usual clear water with a pleasant smell, oiliness is completely absent.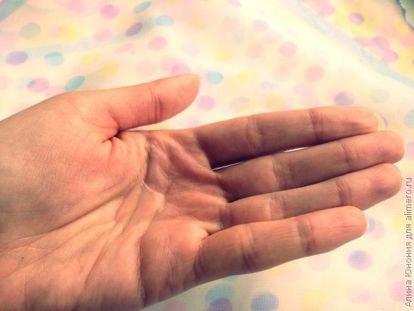 I am pleased to recommend you Pink Cosmetic Water from TM Aromatika. I am sure that the tool would be much more successful if the manufacturer organized an advertising campaign and developed a more convenient bottle. Our answer would be French thermal water 🙂
Of course, this product is made by many cosmetic companies. A pharmacist friend assured that Bulgarian-made water would be dispersed from the shelves immediately after it appeared. I advise you to familiarize yourself with the composition before you buy it, it should not contain a perfumery composition, but a preservative is allowed.
Have you tried Pink Cosmetic Water?