I ordered this shower gel to my mom and have already collected a package to send it to her by mail. But naturally, I could not send this gel without smelling and testing it. 🙂 I will share my impressions.
Collection for the New Year
This shower gel was created specifically for the New Year and is part of a limited collection, so who has not ordered, but thinks about it, I advise you to hurry! The fact that the tool is released for the holiday, you can guess by its packaging. The plastic bottle is of course transparent, but the label immediately brings pleasant thoughts. On it is a raspberry on the background of something golden brown.
Aroma
About the aroma of this tool had to tell first of all, but oh well. In general, I have absolutely all shower gels for Yves Rocher, they all smell amazing. No exception and this gel. The combination of raspberry and cocoa is not very usual. Mom asked him for it, because said that citrus her already fed up.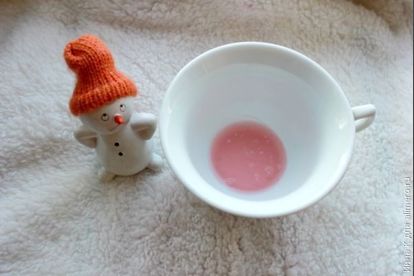 While I was testing the product on myself in the bathroom, the smell was very intense. I kept washing and could not understand what he reminds me of. And then I guessed – it's raspberry ice cream! And then came the memory of chocolates with fudge inside. Cocoa is almost not felt, but once the thought of sweet came, the producers still turned it on, just the smell is too thin.
Quality
I can't say anything bad about quality. It is washed normally, washed off too. The skin does not dry.
Composition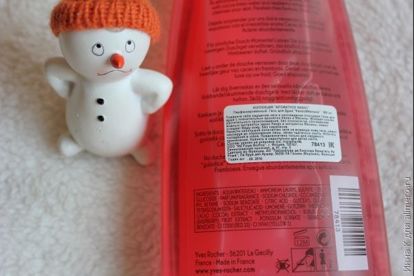 The composition is only in English and it is full of all sorts of SLS and other hazards. Much has already been said about this, that at every corner Yves Rocher positions himself as a producer of natural cosmetics, but there are not very useful components in it.
Price
The price is very adequate. For 300 ml of gel, I gave 99 p.
findings
There is only one drawback to the tool – its composition. But I do not really pay attention to such things, although I try to buy useful cosmetics. But the pluses are many and the most important of them is the amazing smell of the gel.
Therefore, if you are still thinking about the order, I advise you to stay on it!