I have an eternal problem with my legs – very dry skin, which quickly grows coarse, especially in winter. Nails that are of the wrong shape do not grow that well, and generally annoy me. And two more children who wake up exactly when I immerse my legs in the bath hoping to do a pedicure.
The torment began with the birth of a daughter, then I started running myself great – depression is what heels are, not before me. And whether the hormonal background has changed, or the time has come, but I could not restore the pink soles and soft supple nails.
I had to buy pumice stone, scrubs, creams and other things and enter into an unequal battle with rough heels.
Pedicure at home


It's simple – to make a warm foot bath, remove all unnecessary things with pumice, cut your nails, you can make them up. I do not like to paint, so I plentifully smear my feet with fat cream, put on plastic bags, wear socks on top, and go to bed.
If you do it regularly, at least once a week, your legs look well-groomed, although, in my case, it is still not perfect.
Pedicure in the salon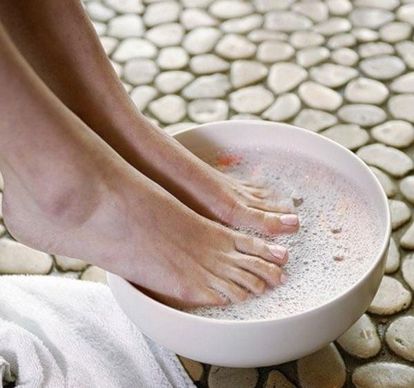 Honestly, 27 full years lived, not knowing what it is. Somehow it was a pity for the money, and it was inconvenient for a stranger to stick his legs in the face and demand that they be touched and crushed in every possible way. Probably, this is something from the subconscious, I even sleep in my socks, because my legs are the most intimate part of my body.
But once I bought a pedicure coupon, for half the price. The shopaholic entered the fray with the subconscious and won. She didn't sleep all night, anticipating the magic of a professional pedicure. The most iridescent paintings and even scents were drawn.
In the end, everything was very prosaic. Yellowed bath with boiling barely warm water, reusable foot brush, at my house is almost the same, a little bit of some cream and varnish.
There was no limit to frustration. The legs, of course, prettier, but they prettier in the same way, and my efforts and completely free.
New technologies.
Although, maybe they are not entirely new. Recently I bought a peeling mask for my girlfriend, Korean.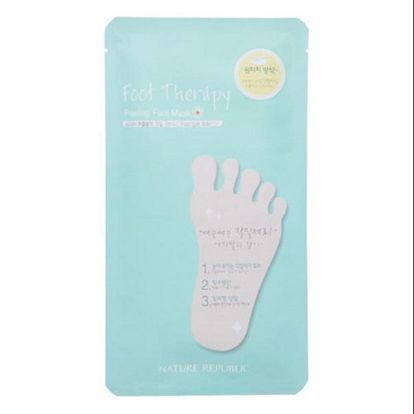 The set includes two socks, on top of polyethylene, inside the fabric, soaked in some kind of composition. You put on for two hours, in 3-7 days the dead skin comes off, the heels remain pink and beautiful.
I really liked the process of peeling the heels (it is better to do this after the foot bath), and the result was very impressive. Now I am looking for where I can buy such masks for the future, because I bought the last one from my girlfriend.