I love this varnish for an interesting and complex color. It is purple-gray-brown with crimson and purple sparkles. And Max Factor Glossfinity Noisette (145) is an exact copy, even a clone, of Chanel le vernis nail color Paradoxal.
About a year ago, I first saw the Chanel le vernis nail color Paradoxal varnish from the 2010 fall collection. Such an unusual, expensive color. I liked it very much, but it cost 900 rubles!
For no reason I did not want to shell out for a purchase. And so, I deliberately followed him on the eve of my birthday, especially the store promised bonuses and discounts. At the Chanel stand, the tester of this varnish proudly stood out, and the required specimen was not available.
Of course, they tried to offer me some other shades of violet, but I did not need them. Then the consultant took me to the Max Factor stand. On the shelf was exactly the same varnish as Paradoxal! Only cost almost four times cheaper!
I was holding the tester Chanel and the Max Factor bubble. They were absolutely identical, except for the design. One to one.
And by the way, the same secret consultant told me that Lucky is a one-day lacquer. They are not intended for long socks. Painted, it was like a day and erased. But not erased – so he flies around, such a chemical formula.
You can, of course, fool with bases-fixers, in order to prolong the life of this nail varnish. But is it worth pottering with lacquer for 1000 rubles, when there are more compliant copies, and even with a lower price?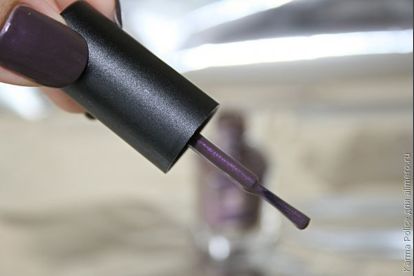 Max Factor Glossfinity No. 145 Noisette
So, Paradoxal clone cost me 250 rubles, which is not so expensive, given the large volume of the bottle – 11 ml. The brush is very good: long, round and elastic, it is quite convenient to use it.
The varnish is not liquid and not thick. In one layer leaves a bald patch on the nail, in two layers – a perfect even coating. It dries out pretty quickly, somewhere in half an hour (base and two layers of varnish).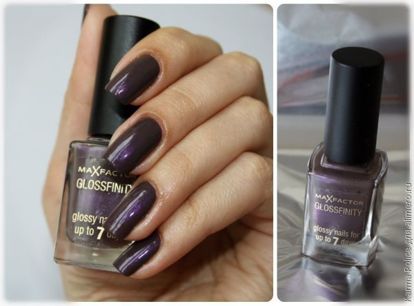 The color is unique and plays depending on the lighting. It can be almost black, dark gray, chocolate, dusty purple. In the sun or in the bright light, this varnish is enlivened by the abundance of the smallest iridescent raspberry-purple shimmer. The same delicate and non-incisive effect, which, as I thought, is inherent only in varnishes of luxury brands.
Keeps nails well, as for a dark varnish. But still not declared 7 days! On the second day the gloss is rubbed off, and it would be nice to update it with a top. 3-4 days wipe the ends of the nail, and then the tips. Wash off nails easily and quickly.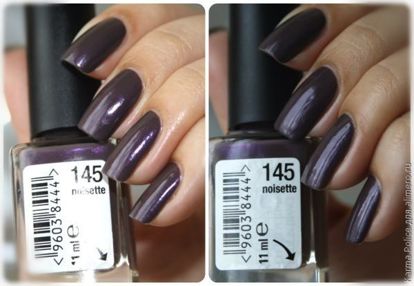 By the way, other cosmetic brands were so inspired by this color that they copied it. So the clone of the handsome Shanel's Paradoxal can be bought for the price from 400 to 60 rubles.
Here are the brands and the name of the tone that I managed to find (in descending order of price): Anny 530 Must Have, China glaze Jungle Queen, Pupa 404, L'oreal color riche 501 Mauve rendez vous, Ga-de Crystal Glow Nail Enamel 442 Smoky Plum, Golden rose Paris №120, Classics Glamor Nail Laquer 181.