Few people can resist acquisitions, having friends who are distributors of products over the network. Oriflame often appears in my cosmetic bag. The latest purchase is Oriflame Pure Color Nail Polish varnishes.
The cost of varnishes in this series is absolutely cheap. You can't name it – 170 rubles without a discount, but since I got them at a discount, I paid 150 rubles for 2 bottles. My choice was in shades of ripe cherry and silver dew.
Oriflame Pure Color Nail Polish nail polish. Hue Ripe Cherry

The first thing I didn't like right away was a tassel. The cap is wide and large, the brush is almost sunk in the cap, it is extremely inconvenient to paint, there is always a chance to catch the skin, especially when you paint the nails on the right hand.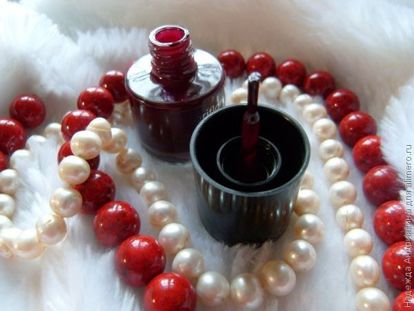 Lacquer in one layer falls disgusting, striations and looks untidy.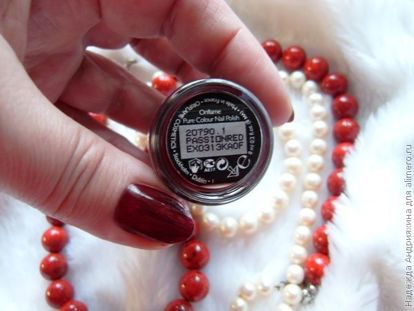 Two layers give excellent color results. The color is saturated, really resembles a ripe cherry, taken out of the water, bright glossy shine, the strips are almost invisible.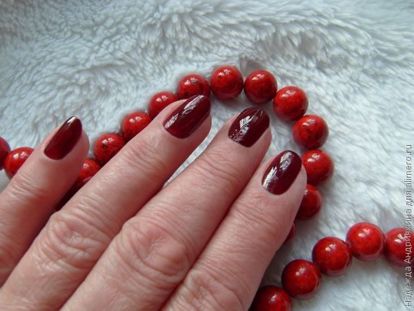 The varnish dries not quickly, you need at least 10 minutes for two layers. A light kitchen check (washing dishes) showed that the varnish had no resistance, the tips immediately turned white, wiped off.
If you apply the varnish on the base and use the fixer and still not do housework, the nail polish will last for a week. Without compliance with these conditions, his resilience is one day.
Pros:
– very beautiful color and glossy shine
Minuses:
– striat in one layer
– does not dry quickly
– absolutely not resistant without base and fixer
Oriflame Pure Color Nail Polish nail polish. Hue Silver Dew

In general, nothing new can be said for this shade. The problems are the same: one layer is striated, two layers look better, but unlike Ripe Cherry, the strips are still visually visible both in sunlight and in artificial light.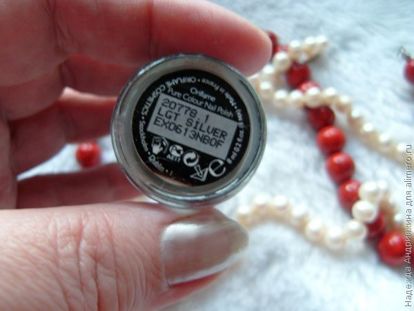 Problems with drying and durability are the same.
The only advantage is a good shade of cold nacre in color.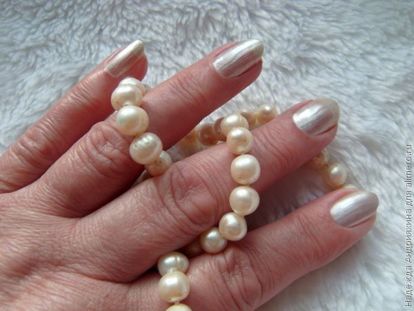 Findings: Oriflame Pure Color Nail Polish varnishes are only good for color results, everything else for such a cost (especially if at full price without a discount) is too problematic.
Nail polish Eveline 3d Prism Color №26

As a comparison, I want to show the varnish Eveline 3d Prism Color №26, which costs only 45 rubles.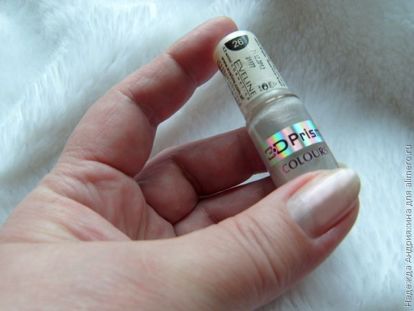 The color shade is close to Oriflame Silver dew, with the only difference, a shade less silver, has a faint pinkish glow.
Wonderful brush, long, convenient to paint. Even though it does not cover the nail at a time, it still paints evenly. The volume of a bottle is 4,5 ml, that is mini. I am glad that it will not dry with short use and will not have to throw half the bottle.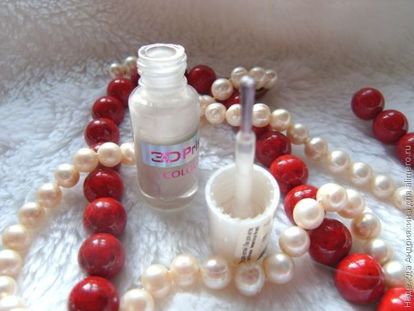 In one layer it is almost transparent, the nail is completely translucent, only slightly shines with nacre.
Two layers fall more densely, and the color becomes richer.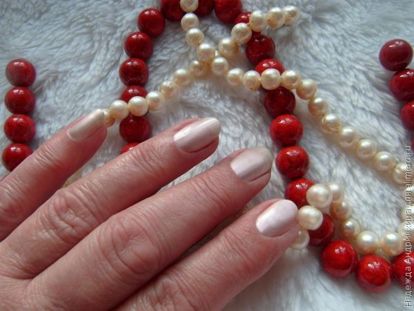 Dries quickly enough for seven minutes, two layers dry out. It does better with kitchen work than Oriflame, it can hold on for two days without a base and anchorage, but it is afraid of scratches.
When using the base and fastening on the nails keeps well. If we compare it with Oriflame, then for a price that is 2 times less, if we take into account that the first one was bought at a discount, its qualities are even superior to something.
Pros:
– comfortable brush
– nice color, you can change the saturation
– dries fast enough
– small volume, quickly consumed
– low cost
Minuses:
– problems of persistence
– afraid of scratching
Findings: we are accustomed to the fact that cheap – it is poor quality. Sometimes there are pleasant exceptions, for example, Eveline 3d Prism Color.