When I first met the Belarusian cosmetics, I decided that now I turn completely on her. The range is such that the eyes run up, the prices are quite affordable, if not to say low. I tried several products, I will tell about what is now in my bathroom.
Hand cream Belita PRO nutritious

This is my favorite, I can not remember what is already in my account this jar. Very pleasant cream, well nourishes and moisturizes, non-greasy and quickly absorbed.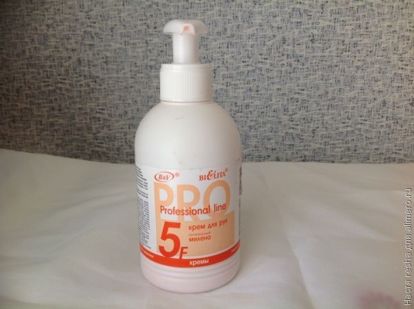 Convenient dispenser, a large volume of 300 ml. The smell is light, unobtrusive. I have enough of it for several months, although I constantly put the cream on my hands. It really helped me out in the winter, when the skin was especially dry and in addition it was cracking.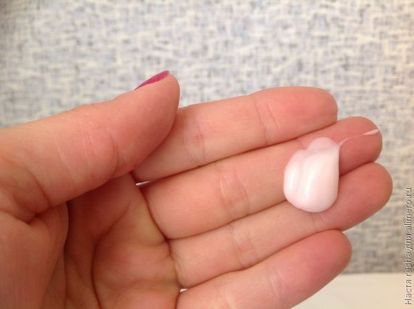 It is very inexpensive, rubles 60-80 and replaces 5 small packages of other creams. In general, I definitely recommend this product, it always helps me, so I put all my friends on it.
Foot cream Belita PRO softening

I bought this cream as a continuation of the series, which I wrote about above. My heels are dry and cracked, this is my constant problem, so I hoped that the cream would help me.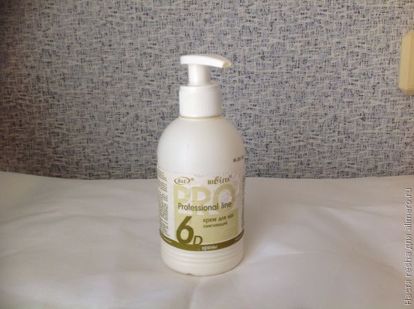 It also has a large volume, good smell and texture. Economical packaging, I have enough for a long time, because I do not use it as often as hand cream. I use the cream in the evening, before bedtime, and immediately put on thin socks, then there is an effect from it. If I forget, then the heels immediately begin to peel off. So the cream can be called good, but with regular use.
Nourishing Macalamia Balsam Conditioner and Shea BV

The jar is huge, 450 grams, I just can't finish it. Manufacturers promise that the balm will restore the hair structure and prevent lightness. To be honest, except for the smell, I no longer liked anything about it.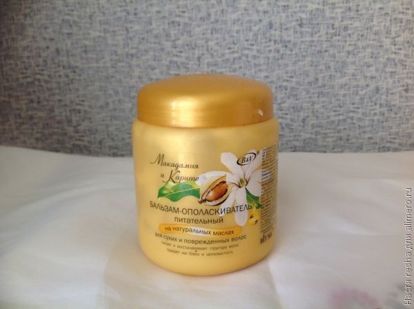 The hair does get a little smoother, but no more. No shine promised, I did not wait. Hoping for more, to be honest. The price is pretty good, 80-90 rubles. In general, for the usual care of those who already have good hair, it will be enough, but if you need to deal with the restoration of dry tips, it is better to look for another product.
Anti-dandruff balm mask Vitex

Balm mask enhances the action of the shampoo, contains biotin and propolis. I do not use it very often, it seems to me that she still dries her hair a little.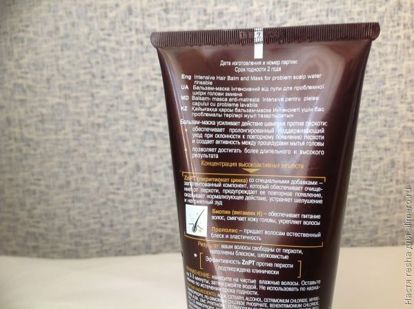 Dandruff, indeed, becomes less immediately after application, but after a couple of days the balm must be used again, otherwise there will be no effect. I did not like the smell, it seemed to me somehow masculine. Although, perhaps, the creators of the product believe that dandruff is a problem for men mostly, which is why they added such fragrances. I use balm for about three months. I advise you to try those who have dandruff. The price of a balm is not biting at all – 90 rubles for 200 ml.
Next time, I'll tell you what is from Belarus in my cosmetic bag.