I am a fair-skinned, fair-haired, blue-eyed girl. What is a problem skin, I well know. I want to tell you about the complex from Vichy, created specifically to cope with inflammation, irregularities and dead cells. The system mattifies the skin and deeply cleanses the pores.
Vichy brand belongs to the category of professional cosmetics and therefore has a price above the average. I usually order this complex as a gift for holidays. The complex includes four funds. About each of them in more detail.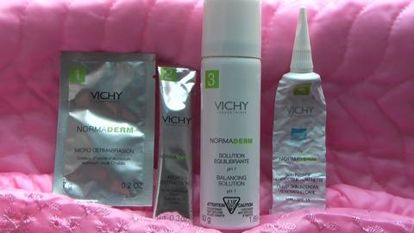 Stage 1. Exfoliation
At the first stage, the skin is cleansed and smoothed. To achieve the best effect before the procedure, you can steam your face above the steam bath with chamomile. Granular cream, which consists of crystals of aluminum oxide deeply affects the skin, perfectly exfoliates dead skin cells and smoothes the skin.


This tool is much stronger than ordinary scrubs, so after the process of exfoliating the face turns red. I recommend to carry out procedures before bedtime. I want to add to the positive points: the product is divided into three sealed bags, so you should not worry about the expiration date.
On the downside, I can attribute the fact that this remedy should not get into the eyes, because there is a strong burning sensation, therefore, washing the cream off the face, be careful and avoid sensitive areas.
Stage 2. Mask
A thick cream is applied to the face, it pulls out the dirt and cleans the pores. Its active components – salicylic acid and kaolin eliminate dead cells that have accumulated in the sebaceous gland. Kaolin pulls out dirt, removing excess sebum at the mouth of the pores.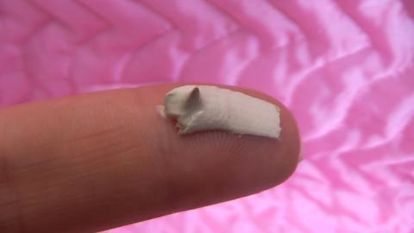 As a drawback, I will say that the product is thick and if it is not used on time (although it is also divided into 3 sachets), then it is very thick and difficult to apply to the skin. You should also protect your eyes while withdrawing funds.
Stage 3. Soothing solution
I like this spray solution very much. It is especially good during the summer, when you do not want to use creams. I use it after sun exposure – it moisturizes the skin well, soothes and tones thanks to its mineralized composition. No cons!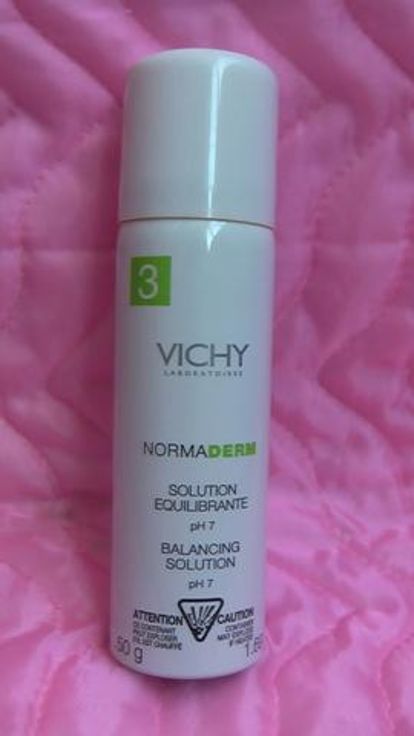 Stage 4. Cream
If steps 1-3 are recommended to be used once a week, then the cream should be applied daily. The soft pleasant texture, well lays down and relieves of reddenings.
However, the minus of the cream in this complex is that the tube is very small: all the funds remain, and the cream ends. It is necessary to buy separately.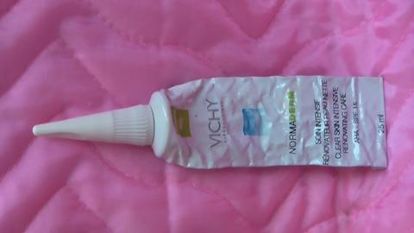 Concluding reviews on cosmetics, I want to say that I am satisfied with all the VISHI production tools presented above. But I'll also note: the package says that a full deep cleansing session will take 8 minutes. No, 8 minutes is not enough, count on 15-20, then the effect will be much better. Evaluation of cosmetics Vichy – great!