Beautiful manicure is a very important part of the image. Well-groomed fingers, nails of the same shape, neatly applied lacquer … And for special cases, you can go further and create spectacular drawings on the nails. Moreover, for this it is not necessary to go to the salon: you can easily learn the basics of nail art yourself.
Personally, a familiar girl-makeup artist once explained me several tricks, and since then I have been happy to experiment on myself and my friends.
We study the range of stores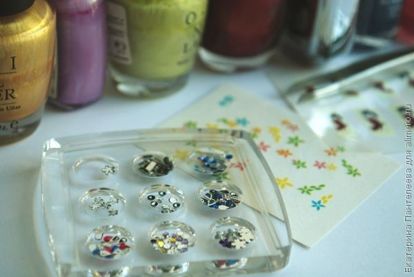 Nowadays, all cosmetics stores delight the eye with a huge selection of manicure products. In addition to varnishes of various colors and various textures (glossy, matte, with sparkles, etc.), on the shelves you can notice other useful things that can transform your manicure:
1. Stickers: applied to dried nails and secured with clear varnish. Well-chosen, they can look spectacular, but, as a rule, they stand too close on the nails.
2. Rhinestones: glued to the newly applied lacquer and fixed transparent. Very beautiful, but requires caution: they can fly away long before the end of the evening.
3. Varnishes or acrylic paints with a thin brush: suitable for creating patterns, require some training.
Artistic creativity


There is also another simple and effective way of nail art at home, which most often looks more interesting than all of the above (and I personally like the most).
You will need:
– varnishes of two or three contrasting colors
– needle
– clear lacquer for fastening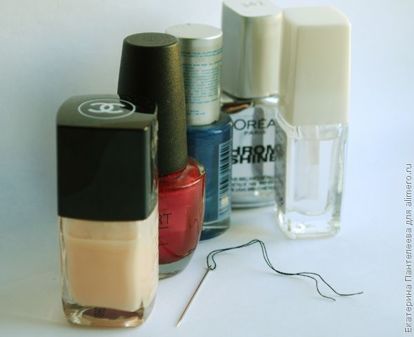 First, paint the nails the main color.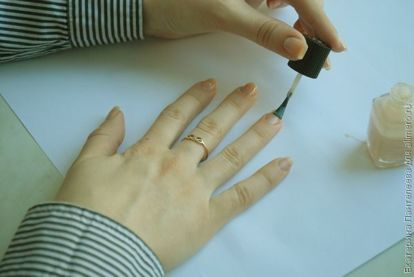 Then we apply a second layer of the main varnish on one nail and immediately apply a few drops with one or two varnishes in contrasting colors.

Using a needle, we pull the drops into the pattern.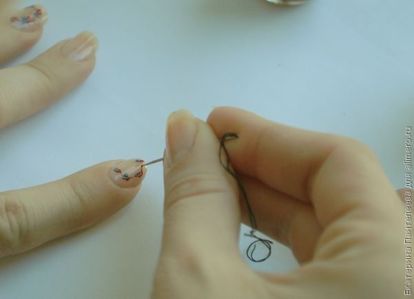 Then repeat the pattern on the other nails. While you have not yet filled your hand, it is better to limit yourself to one or two, so that the inevitable first difference in the patterns does not cut the eye. After several workouts, you can create the same patterns on all fingers and even on both hands.
In this way, you can create patterns of various shapes, experiment with color combinations, complement drawings with rhinestones, sparkles.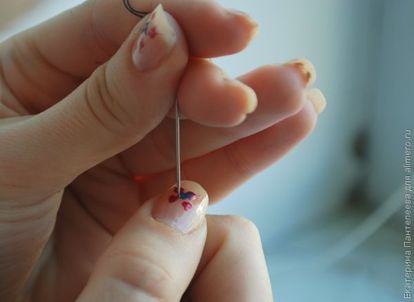 From above, the picture should be covered with a transparent varnish so that it will delight you as long as possible.