I want to share with the readers the impression of the shadows of Urban Decay.
What is in my collection:
Let's start in order … Palette Urban Decay vol 2.

This palette is my main favorite. As soon as she saw her, she immediately decided – I take … At first, she won over me with her design, her book-like design touches me so far. And after I tried the shadows, I finally fell in love with her.
As far as I know, this palette is from a limited collection, I bought it about a year ago.
And so the shadows themselves: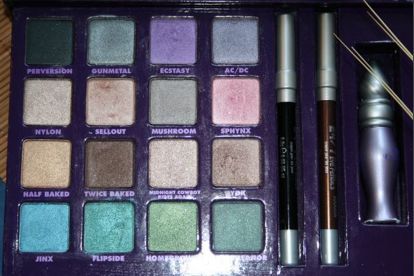 Name of the shadows and swatches:
First row: Perversion, Gunmetal, Ecstasy, AC / DC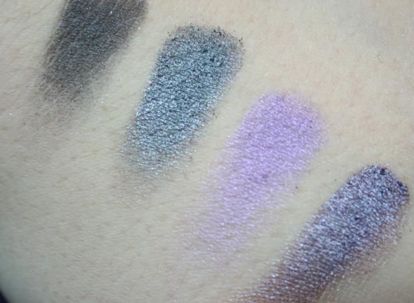 Second row: Nylon, Sellout, Mushroom, Sphynx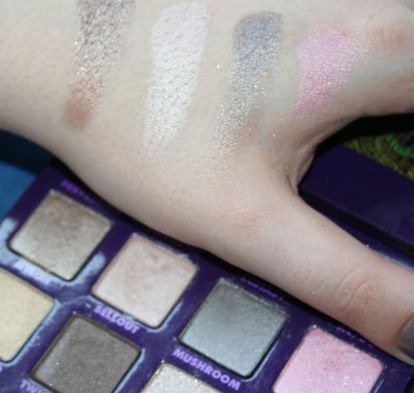 Third row: Half Baked, Twice Baked, Midnight Cowboy rides again, YDK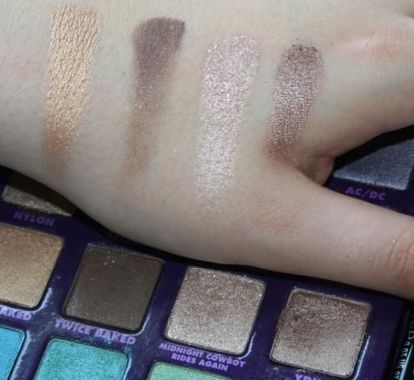 Fourth row: Jinx, Flipside, Homegrown, Misdemeanor


In total, there are 16 shades in the palette, and all of them are with a shimmer. The quality of the shadows makes me happy every time I use them. All shadows are bright, perfectly pigmented, perfectly shaded and they hold well. If you also use their base under the shade for make-up, make-up will last all day until you want to wash it off.
The only drawback for me is that this palette is still more suitable for evening makeup. For daytime makeup, I use only the shade – Sellout, although with a shimmer, it is a soft mother of pearl on the eyelid.
In addition to the shadows, the palette also has two pencils and their famous base on the Eyeshadow Primer Potion shadow.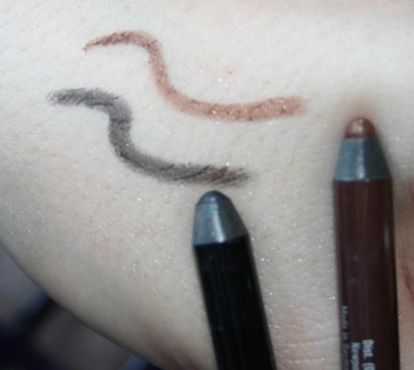 One pencil is absolutely black, the second is brown with sparkles. I like these pencils, draw well. I can't say anything special about them. Ordinary eyeliners.
But the base under the shadows is my discovery. I honestly have not met such. She has a very interesting texture. It is liquid and does not feel it when applied to the eyelid. This database copes with its task. Absolutely any shadows with her hold on all day.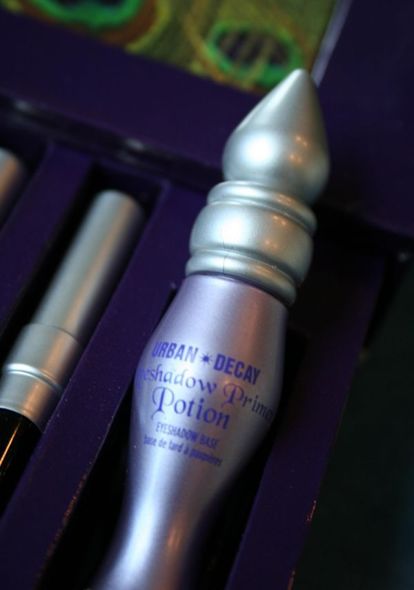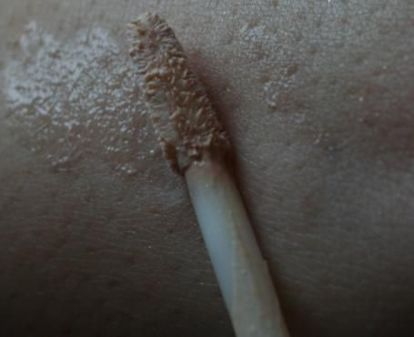 If it were possible to rate this palette, I would put 10 out of 10, I am very pleased with it. I'm thinking about buying a new palette from Urban Decay, to replenish the collection.
Urban Decay Loose pigment

I bought this pigment impressed by the palette. The purchase was spontaneous, so I did not particularly choose the shade. She took the first one, didn't expect it to be so bright for me. Hue is my Graffiti.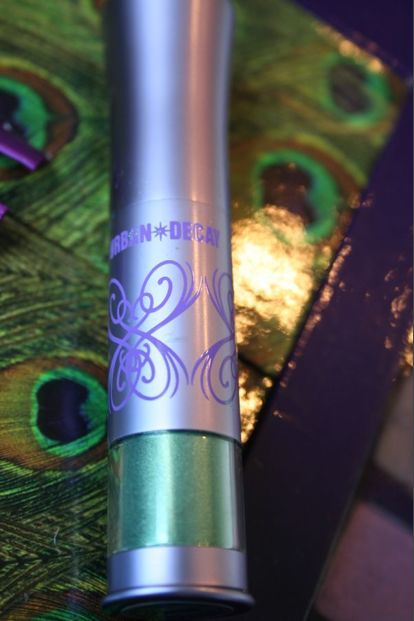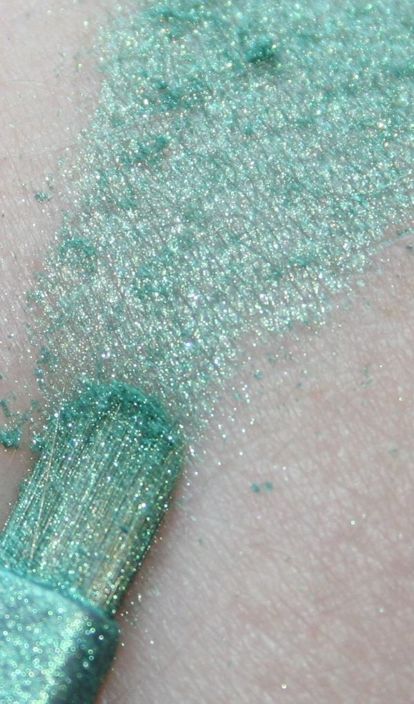 In general, I can say that it is quite convenient to use it, since it already has a brush for pigment set. The color is bright though, but this brightness is easy to vary due to feathering.
I like the fact that only this pigment can be used for makeup, and at the same time eye makeup will be expressive and interesting.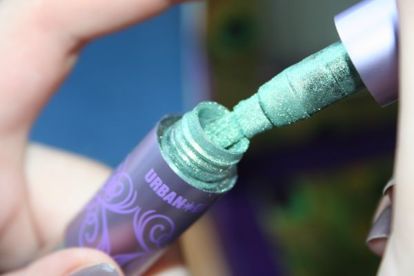 Of the minuses, I can note that, like most pigments in general, it crumbles when applied. And since there are a lot of shimmers in it, it is quite problematic to remove the crumbled part.
Shadows Urban Decay Stardust – Retrograde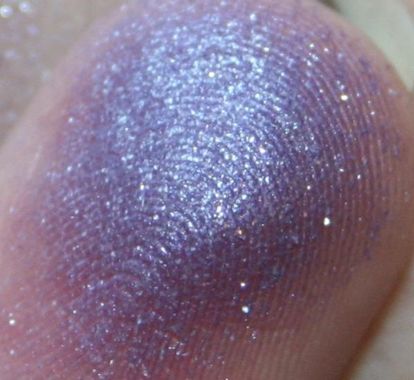 These shadows have a very beautiful purple hue. This can be called the main and probably the only advantage. These shadows with quite large sparkles. When applied to the eyelid, they seem to fall well, but it is worth only a little to shade them, just like the lilac color didn't seem like it was. Only sparkles remain. Very disappointing, because the color is very like.
Well that's all.
Thank you all for your attention.