Today I want to talk about how I recently went to a beautician. Girls, unfortunately, my experience was sad.
Three months ago, acne appeared on my face. And a friend was planning a wedding, and I decided that I needed to do something with this horror on my face.
On the advice of my girlfriend, I went to a beautician. My friend had this qualified specialist several times. This lady even has a bunch of diplomas in her office.
I came, said I wanted to clean the skin so that there were no acne. The beautician quickly examined me and said that the acne that had appeared had to be removed mechanically, then she would anoint them and give me this ointment.
I agreed. In general, I was at the beautician for the first time, I did not think about the bad, I trusted.
If necessary – it is necessary!
The beautician smeared me with some kind of solution, said that I needed to wait until the face was covered with a film and left the office. It seemed to me that she forgot about me. She came somewhere in 40 minutes, my face was already terribly strained. But I thought that was necessary.
Then she wiped her face with a disc dipped in some kind of liquid, and squeezed out all the pimples that were visible. Then he applied ointment to the place of the former acne.
She suggested ointment with me herself. She put the remaining ointment in a jar. She handed me this jar and said that it is necessary to smear the inflamed places in the morning and evening. Ointment is said to be stored in the refrigerator.
Moreover, she promised that in a week my disgrace would pass and my face would become clean.
From cosmetologist to dermatologist
I came home, looked at myself in the mirror and thought that, finally, I would get rid of acne. But in the morning the picture did not please me. My whole face was horribly red. I smeared it with ointment, I believed that it would pass.
But neither in the evening, nor after 2 days, nor through the promised week, the inflammation passed. Even on the contrary, the face began to itch.
I came to this beautician again. She looked at me, said she could not be like that. Which, probably, I either did not smear with ointment, or poorly kept it.
She blamed me for everything. And, in general, she refused to work with me further, saying that she had done her part of the work, and now these are my problems, can you imagine ?!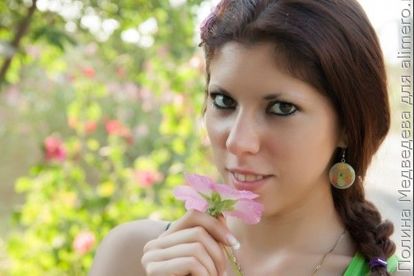 I went from her and roared. I could not even imagine how to treat my face now. I decided to go to my clinic to a dermatologist. He, as soon as he saw me, immediately immediately sent for tests.
It turned out that I had an infection. The dermatologist said that it is not uncommon in the cosmetology office. And he said that it was impossible to squeeze acne, but it was necessary to dry them with a special tool.
I was treated for a month. First I got rid of the infection, then from the inflammation on my face. I couldn't even go to the wedding. And the dermatologist cured me almost for free. And I gave the cosmetologist a decent amount. That's how it happened!
Have you ever been to a beautician? Did you like it?