Remember the anecdote: In life, I had only one love – sailors? That's how it is with me, my big love is perfume and shoes. To write about shoes for too long, but let's talk about perfume today.
I have not met women who do not like fragrances. Of course, someone more, someone less, but almost everyone has their own preferences – it does not always have to be perfume, someone suffices the smell of body lotion, and someone uses conventional essential oils for these purposes.
If you omit children's pranks like the secret enjoyment of my mother's perfume Rose Tea, then my first perfume can be called fragrance Parfum d'ete from world famous brand Kenzo.
My brother was just beginning to participate in international competitions, and his first gift was perfume for his mother. Yes, for mom, but mom prefers slightly different flavors, so the bottle came to me.
I stretched the pleasure as best I could, sometimes I just sniffed the bottle cap, always stifled a minimum. I still remember that fragrance – incredibly gentle, oriental, but not sweet, fresh, but not cold, mysterious and alluring.
And one day, my girlfriend bought the same perfume – a fake, purchased for bottling, but at that time I considered it almost a betrayal.
Now these perfumes have long been discontinued, but they can still be purchased in stock American and European stores. Everything is going to do it, and then I think that it's better to let Parfum D'ete remain in my memory, that's enough.
Then I began to look for my smell, I was given a lot of perfumes, and almost all of them fell into the category of good, but not Ah.
Somehow they gave me a terribly popular 12 years ago Light Blue by DG, I liked him incredibly, but I was not his only fan – he was used by absolutely everything, from female students to my director. By the way, a similar story happened with the spirits DG L'Imperatrice – a wonderful smell, but I heard it on every corner.
More or less suitable for me were the flavors from Naomi campbell – on me they stayed for an incredibly long time, and the smells could be called unique and unlike anything else. Alas, many of them were removed from production in a year.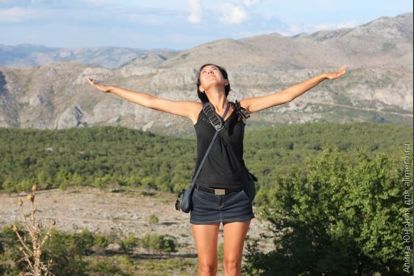 Two years I used only perfume the Truth by Calvin Klein. An incredibly concise bottle with a mirror cap immediately caught my attention. The smell was something similar to my first perfume, but more bitter, with hints of citrus and wood.
I can call this fragrance universal – it is light enough for summer, but, despite this, it sounds great in winter, on scarves and furs. It is easy to guess that it eventually ceased to produce. By the time the seller of the store looked at me with a look. Do you drink this perfume or something?
As my husband likes to joke now, I can choose from dozens of flavors in a perfume shop, but I'll still choose Kenzo. Almost all the spirits from this TM I like and fit. One of the favorite – hit with the image of poppies on the bottle Flower by kenzo.
This flavor can be attributed to sweet, but it is not cloying. Again, the oriental and spicy notes are felt in it, but they are by no means bitter and harsh. The smell is incredibly soft, enveloping, soothing and alluring. He wants to inhale more and more, creating an impression of luxury, peace and universal harmony.
These perfumes are incredibly resistant, often the smell remains on the hair after a shower, and on the clothes after washing. For those who think Flower by kenzo too sweet, in 2011 came a new version of the fragrance – Flower Tag by Kenzo. In addition to the updated bottle, some citrus and vanilla were added to the smell, thus making it a little easier.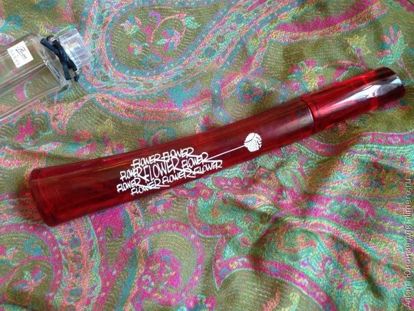 One time I could not part with a limited edition Kenzo amour. Alas, they are not on sale now, but it was so east that I felt dizzy with pleasure – very similar to the previous ones, but with the addition of notes of musk and incense. It is very strange that they were removed from production, because this fragrance has received many awards.
I can write a lot about perfumes by Kenzo, because I haven't told yet about their famous fragrance, which has been around for a dozen years – Kenzo L'Eau Par. But for me it is too fresh and too bitter. But sometimes the mood is just that – bold and vigorous, agree.
For this birthday, my husband gave me another limit – Madly by kenzo. And this is another hit of mine. I'm so crazy about him that I smell perfume for the night and smell my wrist before going to bed. It has the same velvet oriental notes, the same frankincense and citrus, but with a pronounced woody taste. He is bitter, but not harsh, and he is my new love from Kenzo.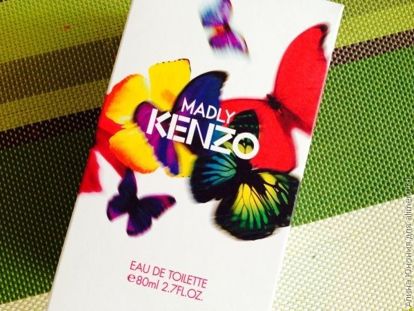 In terms of spirits to please me is very difficult. And so, that the smell also pleased her husband – rare aromas undergo such casting. Some of them are smells from Calvin klein, but with all due respect to this TM (I adore the shoes of this designer), the perfume on me does not hold at all. It seems that you need to pour a half-bottle on yourself in order to smell.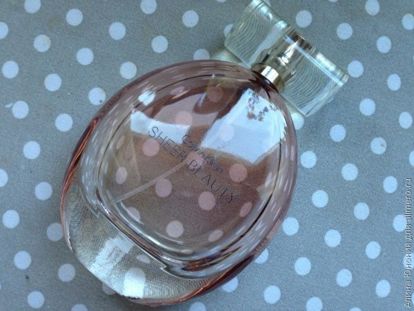 I heard that this is a sure sign that spirits are suitable for man. But I need such perfumes, the smell of which I will enjoy, and not just the people around me. That is why I had to abandon the beautiful and incredibly delicate aromas. Beauty and Sheer Beauty. Although, on the same birthday I was given CK downTown, I will try to check it for durability.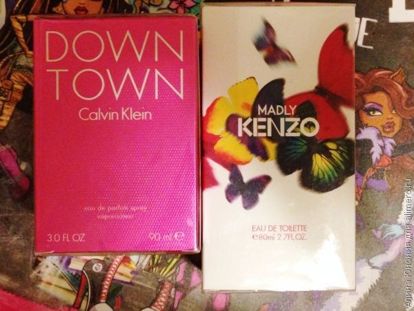 Sometimes I also had temporary hobbies – such were Flora by Gucci, Desire Me and Incredible Me from Escada and even Prada Candy L'Eau. But on the second bottle, I do not agree.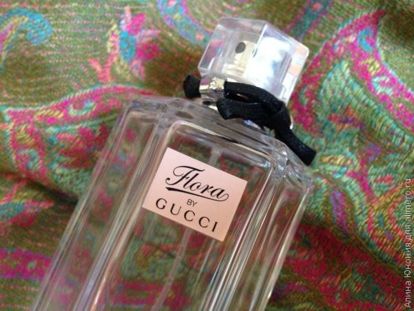 As you can see, it turned out somewhat messy and emotionally, but in fact it is precisely my love for beautiful aromas. And what perfume do you like?