As for me, we live in a wonderful world. It may sound childish, but there are so many colors and wonders in it. Every day we see something beautiful, touch, hear and smell.
I remember childhood. Nightstand with my mother's jewelry and cosmetics. Among lipsticks, eyebrow pencils and other things, I have always been attracted to small bubbles. They were beautiful and smelled good. I saw mom put perfume on her wrists, and I also wanted to perfume. So that everyone knows and everyone feels))) Silly girl!
My environment lovers perfume
Now, many of my friends are almost obsessed with perfume. To be honest, I never understood why a woman needs 10 or 15 spirits at once. It seems to me that even physically it is impossible to use them physically until the end of the shelf life. In addition, the smell still remains on the clothes, too (at least to some extent), even if applied directly to the body.
Probably, these smells just bother, that's why so many vials adorn the shelves of some of my friends. Only the best rest from the perfume, as for me, a break.
I have two colleagues who have less variety. Their flavors have already learned everything at work. To be honest, I'm sick of them. I must say that the point is not even that we have different tastes. The point is the amount poured. It's a bad taste to stifle so that everyone's breathing becomes stale when they enter the office!
To be honest, it is not even this that amazes me more, but something else: both ladies are sure that they have excellent taste and no one understands how much they understand perfume. I must say, sometimes you want to open their eyes. Then I think, let them think anything, stifle somehow, just to get away from my workplace))) And then it really starts to stir up. And now the window is not always open, not summer, though it is not very cold yet.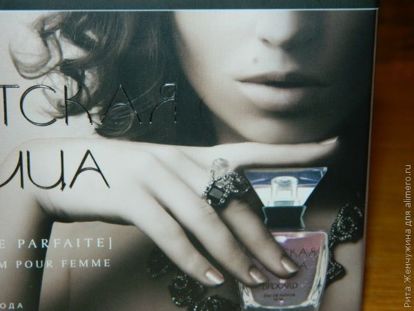 You have a present
The fans of perfume, which I wrote about above, this year have alienated. Two of them and my husband's sister gave for different holidays (well, at least for different, otherwise I would faint) perfumed and toilet water.
To be honest, I do not understand what motivates people when they make such gifts. Surely they are so sure that they will guess the flavor I need. I myself can sometimes stand in the department for an hour and never choose anything! Or is it just to give something and no matter whether it is necessary or not.
I believe that if you donate perfume, then only if you know with extreme precision that particular fragrance that a person likes. And further. Now there are so many cheap smells, just wild horror. Of course, not always low price means low quality and vice versa. Only in most cases this is true. Instead of such joy for a hundred rubles it is better to buy a chocolate bar for tea!