Does this happen to you: having experienced dissatisfaction with the use or use of a well-known product, you, nevertheless, do not immediately refuse the next purchases, hoping that it was an accident or you did not understand something?
If yes, then I am your colleague in misfortune, and today I want to share my very contradictory experience from using the well-known Vichy cosmetics.
Vichy has become a real pioneer in the pharmacy cosmetics market in Russia, and today in any decent pharmacy you will find a stand with creams and lotions of this brand.
Vichy positions itself as a medical cosmetics on the grounds that water from the thermal springs of the city of Vichy is used as the basis for all cosmetic formulations. But do the declared properties correspond to reality?
An important point: the advertising of cosmetics of this brand is distinguished by hypertrophied images of the problem and its solutions; here and cracked, like the earth in the desert, the skin on the heels, and peeling off the skin with excess weight, and the face tightened with bactericidal patches …
For a long time it was a mystery to me: why the company is not fined for misleading customers, because in reality there can be no such effects from using home care cosmetics!
The answer was found by chance, on some foreign site – it turns out that Vichy is not misleading, but uses the method of dramatizing the problem and does not promise any miraculous effects.
That's it! And we hoped so.
Vichy cosmetics periodically appear in my arsenal of beauty, but, as a rule, its use leaves only the effect of bewilderment: what was it and what did you pay money for ?!
Relatively successful, I can name the experience of applying a cream against Vichy stretch marks: starting from the fifth month of pregnancy, they have been smearing the stomach at the moment when a burning sensation and itching appeared on the skin, and not a single stretch appeared in my pregnancy. Although how to find out what the effect would be if I used a simple moisturizer.
Now there are three Vichy products in my cosmetic bag, and this is what I think of them:
Vichy thermal water: huge and fat minus!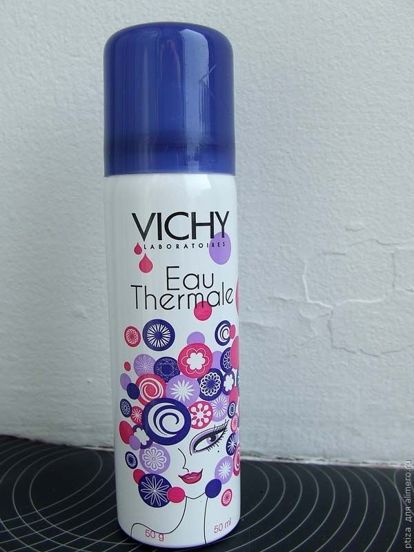 I bought it to splash on my face on hot days or, on the contrary, when the air is over-dried by the air heater. Imagine my surprise when I discovered that this water is salty! Instead of a refreshing effect, I got a salt crust on my face. Naturally, the skin did not thank me for that.
Ask why not throw it away? – I do not know, apparently, I still can not recover from the shock. Perhaps you have ideas on how to use this dubious miracle of the cosmetics industry?
Foundation Dermablend: after much deliberation, it's still a plus.


I wrote about him at the beginning of spring, and the feedback was rather negative. Now I am ready to reconsider my views on this product.
First, despite the density of the texture, it lies quite comfortably on the face (we have had a terribly hot summer, but it does not choke me and does not flow).
Secondly, the problem of a poor palette is solved by buying two tones and their arbitrary mixing (now I use mostly dark tone No. 35, adding a drop of light and yellow tone No. 15).
Thirdly, it really covers the uneven skin color well – there is nothing to even find fault with, and the composition is more credible than new-fashioned BB creams of dubious origin.
Day cream Novadiol: zero for non-compliance with the stated properties.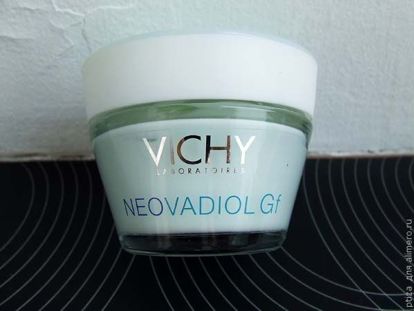 Actually, it is intended for fading skin 40, but I am 36, and I do not think this is a critical difference. I learned about this cream thanks to print advertising in glossy magazines with a sampler attachment, and this is probably my only experience when I liked the sampler and came up.
Do not even wait for the promised wonderful updates – the force of attraction has not been canceled, and the wrinkles that have appeared will not disappear from you anywhere. However, in the dignity of the cream, I can write a good moisturizing effect and lightness of the texture (it is not greasy and not heavy, unlike most age creams).
Well, separately, I note that this cream has a completely wonderful smell: it has neither hard chemical fragrances, nor the smell of lanolin, only a light, light scent that looks like a rose.
Summary: As a brand, the Vichy trademark is undoubtedly promoted and overvalued. If advertising was not so dramatic and frankly deceitful, and the retail price would be 25-30%, I would call Vishy a good makeup for my money with a clear conscience.
Now, alas, I will keep silent, I will shrug shoulders and I will look with value.