Who about what – and I again about the face. I always tell you about sore. Usually the most painful thing in my body is skin and feet. I devoted several of my topics to the problems that terrorize my skin. This topic is a continuation in some way.
Since childhood, I had plump cheeks. I have never been a dense or large child, but it was the cheeks that were always like pampushki. Many of you will ask: And what is really bad about this ?.
And I will answer – on the one hand nothing. And on the other hand, let me remind the popular wisdom of our time: Women with even hair twist them, with curly hair align. Short hair should be grown, long hair should be cut.
It seems to me that this is almost always the case. And this concerns not only hair. This concerns our attitude to life in principle. We always want something that we for some reason do not. It often seems to us that others have something better.
I recently hit a household philosophy and fell in love with pondering interesting phrases. I think you heard Einstein's phrase: We are all geniuses. But if you judge a fish by its ability to climb a tree, it will live its whole life, considering itself a fool. Of course, this phrase has a much deeper meaning than the one that I will now try to invest in it.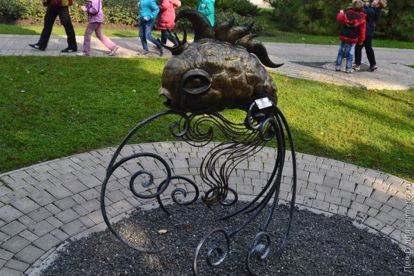 We all live by some standards, canons, rules that someone invented. We all, and I am far from an exception, are trying to resemble a certain ideal and a standard. Just yesterday, I read about an experiment that a girl had done. She sent her photo to 10 different freelance photographers to process the photo and make it beautiful. The results of photographers from different countries simply stunned by their differences.
Beauty is uniqueness. Exactly what goes beyond is usually very attractive. We try to kill individuality in ourselves, we make ourselves one of tens of millions of clones. We confuse beauty and fashion. Remember, earlier, flared jeans were in fashion, and now not so much, then camouflage came into vogue, and then there was my favorite period — blue-black brunettes with a bang to the very nose. Remember? Do you now think it is beautiful when you look at your old photos?
Back to earthly
As they say, back to our sheep. Why all this prehistory. Such a reasoning turned out to be beautiful, but as I have already said, I also, like everyone, obey the common herd instinct. I always had cheeks, but I wanted my cheekbones. Because all modern beauties – expressive cheekbones. I immediately needed beautiful high cheekbones, like that of Jolie, as a last resort, like Kamensky's.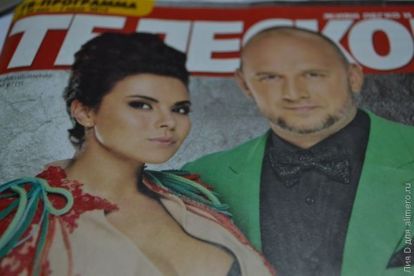 There are several options to get beautiful cheekbones – to be born with beautiful ones, to lose weight, to do a special massage, to play with light and shadow. I chose the latter option as the easiest way.
What is contouring and what does it eat?
In the vastness of omnipotent social networks, I saw a bewitching photo a la Before and After. And a description of the magical process called contouring. Now it is so popular that I think every one of you has ever seen what it is.
And yet, I will try to explain. With the help of lightening and darkening of some parts of our body with the help of artificial light and retouching, the photographer makes us more beautiful in the photo. Contouring works with this technology.
With the help of several correctors darker and lighter in the tone of your skin, you can fashion a new shape for your face – highlight the cheekbones, correct the oval, make more expressive lips, hide circles under the eyes. There are several options for schemes – they can be easily found on the Internet.
Here it is, my long-awaited
Naturally, as soon as I saw the palette of correctors I needed, I without any hesitation acquired them. I do not know how much they cost now, but half a year ago I acquired the most household and primitive one for about 11-12 dollars. Delivery naturally. In my city, such a miracle of nature was not for sale.
As soon as he arrived, I decided to try. I did everything exactly as shown on the diagram, but I still did not achieve the result of the WOW.
The corrector is very tight. To shade it is very difficult, hands and clothes constantly get dirty about it. Yes, you can improve the shape of the face, but it strongly separates it from the neck – it looks very unnatural. Moreover, there are a lot of brown shades, most of them make me look like a chicken grill.
Of course, it is worth considering the factor that my hands are not deep from my shoulders and that even a primitive French pigtail I cannot braid. Therefore, maybe it is I who cannot cope with this process.
On the other hand, contouring type slogans are not accessible to everyone. You need to have smooth hands, patience and diligence. I do not know, maybe this whole race for artificial beauty is the greatest earthly stupidity, because everything that nature has created on its own is beautiful and without human intervention.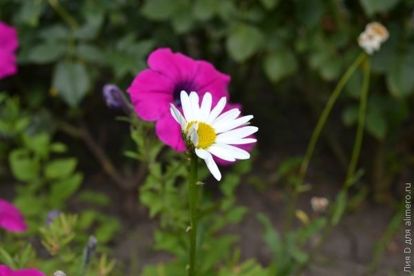 For me, the palette of proofreaders is just as fun as colored crayons for hair, although I use corrector more often. In general, this is the experience of use. I look forward to your advice if someone came across this. I hope I'm not the only one Krivorushka-makeup artist.