I actually do not like to be beautiful. Fortunately, the skin before the birth of the child was good: always a little moisturized, with a natural blush, no rashes, plus dark brown. Therefore, for every day I used only lip gloss, and mascara and powder – on special occasions. After sitting at home with a child for 3 years, the skin has visibly deteriorated: it has become more oily, with rashes. Apparently, it was my time to paint: after all, 30 years have knocked!
I understand that makeup does not solve skin problems, for this you need to identify and eliminate the root cause. But that's another story. In the same topic I will tell you how with the help of a minimum amount of decorative cosmetics I try to hide my flaws.

My color type
In order to make it clearer, why I choose this or that cosmetic, I will describe my color type. So, I belong to the cold color type Winter: Oriental appearance, skin darkened with an olive tinge, dark brown hair, brown eyes.

Ink L`OREAL Lash Architect 4Dblack shade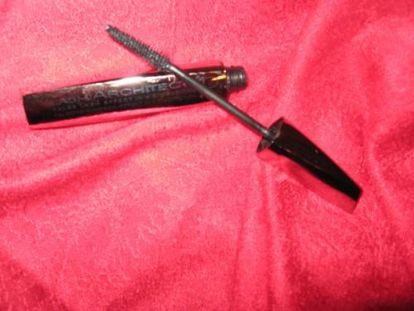 I have to say, I got good eyelashes: black, long and fairly thick. Therefore, when choosing a mascara, I am guided by one single parameter — the possibility of twisting. It is for this reason that I chose the L`OREAL Lash Architect 4D mascara for myself.
Pros. A special brush, angled, almost perfectly curls my eyelashes along the entire length. The eyes open, as it were, the look becomes very expressive.
Another plus: the brush has a very comfortable handle with concave edges, from which the fingers will not slip at the crucial moment.
Of the minuses: I had to adjust to the brush for quite a while so that it did not glue the cilia with each other. Therefore, my rating is 5-.

Lip gloss L`Oreal Glam Shine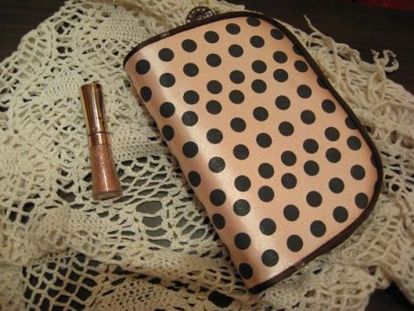 I am a happy owner of plump sponges. So say my friends. Although in my case, not everything is so smooth: my lips, especially the upper ones, are blurred. Therefore, for a spectacular make-up, I always needed a lip pencil.
But lipstick of bright colors, which corresponds to my color type, paired with a pencil, gives my lips a very vulgar look. Therefore, I generally refused lipstick and stopped at the brilliance. Best suited me lip gloss L`OREAL Glam Shine № 407. Topazovy is called rhinestones.
Pros. It fits perfectly thanks to the heart-shaped applicator, does not stick, adds volume to lips. Due to the volume effect, the borders of the lips become clearer. And most importantly – it is visible on my lips, despite the dark skin.
In addition, it perfectly moisturizes even in the hottest weather.
Of the minuses: no matter how the manufacturers assured that this shine lasts until 6 o'clock and does not roll down at the corners of the lips – this is not true. A maximum of 2 hours, then it is necessary to tint. Therefore, my rating is 5-.

Powder MAYBELLINE Affinition Powder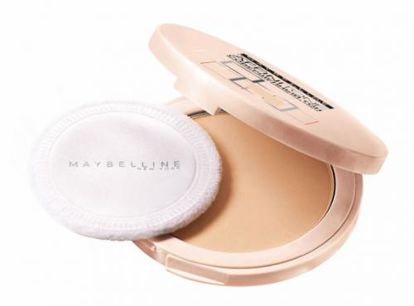 It so happened that I do not use foundation at all. Powder applied immediately over moisturizer NIVEA Beautiful skin. This cream perfectly moisturizes, and the reflective particles noticeably smooth out skin irregularities.
MAYBELLINE Affinition Powder No. 24 compact powder of a golden-beige shade attracted me by the fact that it is easily applied with a sponge, it has a pleasant smell and a delicate texture.
Powder from the first time falls flat and creates the effect of the presence of foundation, but it does not tighten. In my opinion, There are no minuses to this wonderful powder. Therefore, my rating is 5+.

Instead of a resume
It turns out that even now – at 30 years old, I use a minimum of cosmetics. And you know, the skin is grateful to me for it: unlike most of my yearlings, I still do not have facial wrinkles. Even if you look very, very closely …