It seems to me that the joke about great photos because of a good camera and delicious borsch because of a beautiful pan, is known to all.
It really has a rational grain. Give the monkey a professional camera, it still does not make high-quality video. A photographer from God and on a mobile phone can make a cool photo. Only now the quality will still limp, although the composition and lighting will be literate.
I am all to the fact that it would be nice to be a professional and have decent tools. I must say, in this case, the chances for a brilliant result increase many times over. In short, if there is a possibility, then it is foolish not to use it.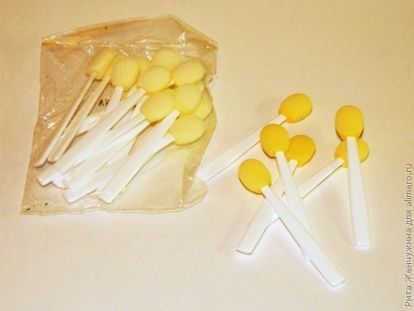 I'll start with a simple one: shadow applicators. To be honest, I often observe a funny situation with colleagues and my friends. A woman has one, two force applicators. Smears them in different palettes, on both sides, sideways, with a tip. The horror is simple.
Sorry, the color there is something gray-brownish turned out on this unfortunate piece of latex sponge or foam rubber. Of course, it is simply impossible for them to make normal makeup!
There should be a lot of applicators. This is not a whim, it is a necessity (except if you completely switched to brushes). They are not so expensive to save on them. To be honest, I generally advise you to take them in bulk or simply in large packages. So the price will be a penny, and you will enjoy it.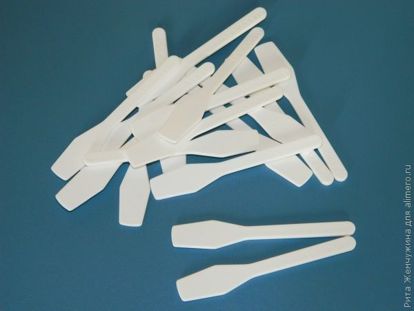 Of course, this tool is more suitable for those who are trying to do makeup professionally or with might and main practice. But in general, it would not be bad to have everything in case a friend, colleague or relative asks you to use your lipstick.
To be honest, in such cases I was uncomfortable to refuse. But I didn't want to use any more after all Sometimes it's just unpleasant at some deep inner level. Sometimes seriously there is reason to believe that you can pick up the same herpes, and even worse than anything. If there is even a microscopic crack on the lip, then any disease can be transmitted with a piece of blood.
I must say about how to protect yourself, I learned only when I went to the courses. These scrubbers easily remove the top layer of lipstick that touched the lips of others and then safely use their own.
You can do differently: remove part of the lipstick on the side (there is usually no one uses it) and apply it with a brush. By the way, the brush is generally a separate topic. Perhaps I will be back in another article.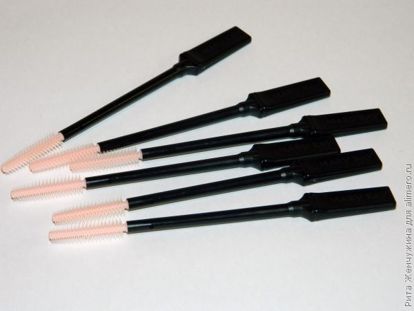 Brushes for mascara as well as scrapers will ensure safety from various diseases if you use it for yourself and for customers.
To be honest, I was unpleasantly amazed when I dug this topic deeper and found out how many different diseases happen over the centuries. And all of them can be picked up or transferred to other customers, if you do not observe hygiene.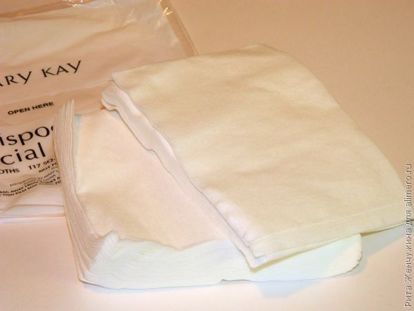 I must say, the cotton pads have gradually faded into the background. All their functions and even more are now cotton napkins. As for me, they are much more convenient. One thing that leaves no fiber is already a huge plus. In the case of nail polish or lipstick, it is even more palpable.
It seems to me, they are suitable and just for those who want to save. I definitely didn't count, but in any case you'll have enough napkin packing for a lot longer than any pack of disks. They are suitable for any skin type. I cut them into such small pieces. I always have them at hand while applying makeup. Very comfortably!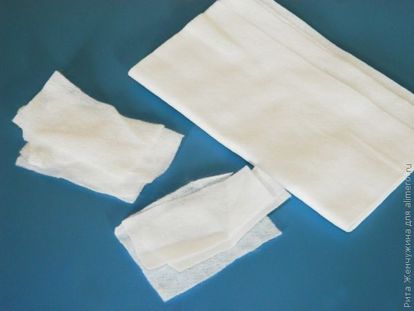 For me personally, all these tools have become so indispensable that I have no idea how I did without them before!