My first acquaintance with the makeup Mary Kay happened at school age. Then I did not understand the benefits of high-quality cosmetics. And it was like that …
An order form came into my hands (a two-color brochure without pictures, only names and prices). Leafing through it, I was very surprised: They say that Mary Kay cosmetics cost a lot, and the prices are quite adequate.
Just looking at the name of the column, I saw that prices are not in Ukrainian hryvnias, but, of course, in dollars. That is exactly five times higher than I thought.
Change the line of decorative cosmetics


Mary Kay began using cosmetics much later, when a personal income appeared. This period just coincided with the update of the decorative line of Mary Kay. The replacement of the old collection came mineral shadows, rouge, powder.
I had no time to get a clear idea of ​​the old collection, but the change in the size of the box with shadows or powder was visible with the naked eye.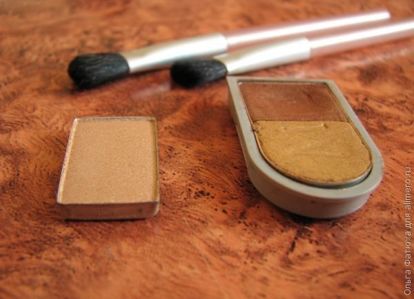 Manufacturers argued that fact that cosmetics now contain minerals useful for the skin: diamond powder, aluminosilicates, boron nitrate, titanium dioxide and others. On the one hand, the cost of this cosmetics is higher, on the other – mineral cosmetics are more economical.
Where is a production necessity, and where is a veiled increase in prices, it remains a mystery. Many of my friends were unhappy: this volume is two to three times of use.
And I, on the contrary, was glad – almost any decor manages to bother me before it ends. And boxes with shadows and blush then gather dust for a long time in the bedside table. For me personally, such a volume is optimal. It is better to buy double shade at this price than a larger package is more expensive.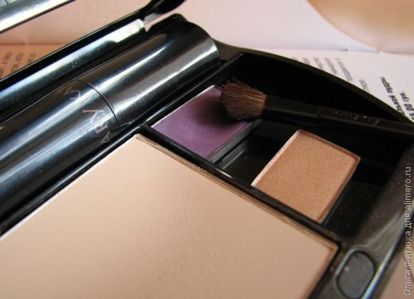 My impressions


The properties of mineral powder, both loose and compact, are very satisfied. It really easy to lay down, almost invisible on the face, while refreshing the skin.
Advertising says that mineral powder better hides skin imperfections, but I did not notice. If you need to disguise a specific defect, use a corrective agent or cream powder.
Mineral shadows of Mary Kay like pearlescent more. Apparently, in view of the addition of minerals, the pearly luster is very bright and lasts all day. I prefer warm shades Amber shine, Honey glaze, Shimmering granite.
A matte shadow, in my opinion, became too light and transparent, that I would not be attributed to their merits. Yes, and my friends have repeatedly complained that the bright matte shadows on the eyelid are almost invisible.
Among the mineral blush gave preference to a matte shade Sakura. Very naturally they will look on the face and at the same time moderately bright. Virtually indistinguishable from natural blush.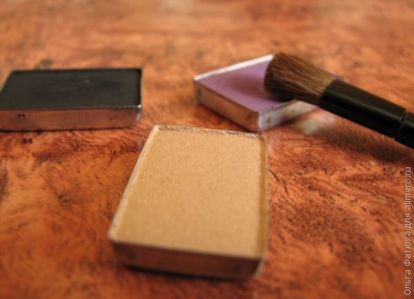 The main thing in the approach of the company Mary kay



The main advantage of Mary Kay cosmetics is the presence of a good consultant. I will not argue that all Mary Kay consultants are excellent. But I was definitely lucky. This person is not only well aware of the features of products, but also my tastes and preferences, therefore, describing my need, I am sure that I will receive exactly what I need.
For me personally, this is very important, because when choosing cosmetics in a store, I often take what I want and I get upset after the purchase. Even if it is an inexpensive lipstick, I still feel sorry for the money that wasted.