I acquired this masochka, like most of my other remaining care products, in Israel. And I bought it as a supplement to the rest of the cosmetics in order to get a discount on all products. She took almost the first available jar. But in the end it turned out to be almost the very best of my Israeli purchases.
I am not at all a special fan of any balms and hair masks. And since I loosened my hair, then there is not much to look after there.
Why bought this mask? Well, first of all, I just wanted to try Israeli hair products. The company Mineral Care is good and does not usually release pacifiers.
And secondly, my hair is thin, liquid and at the same time quite tough, like wires. Therefore, I wanted them to be a little softer.
The composition and what the manufacturer promises
In addition to minerals and mud from the Dead Sea, wormwood extract was isolated as part of the mask. As you know, this ingredient is very good for the scalp, preventing its dryness.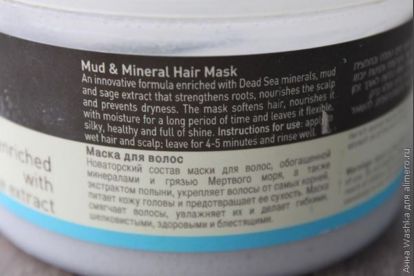 Therefore, the mask should moisturize the hair, strengthen them from the roots, make it soft, shiny and silky.
Apply the mask to the entire length of the hair and scalp. A little massage, hold for a few minutes and rinse.
The jar is quite impressive – 300 ml volume. The lid is easily unscrewed and sits tight.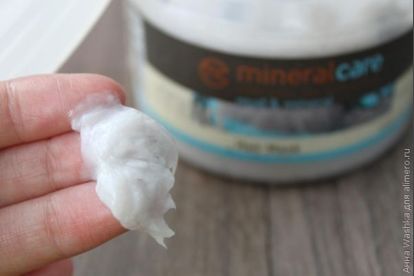 The consistency of the mask is thick and viscous. Light gray uniform color.
Masochka smells very nice. Such a light sea unobtrusive flavor. However, after flushing, the smell on the hair does not remain. It's a pity.
I got used to the fact that my hair remained a little tough even after using balms and other masks. Therefore, I didn't expect a miracle from this mask either.
But the miracle did happen! After the first use my hair became very soft! I did not expect this. Everything touched and touched them – light, flowing, very soft and not touch.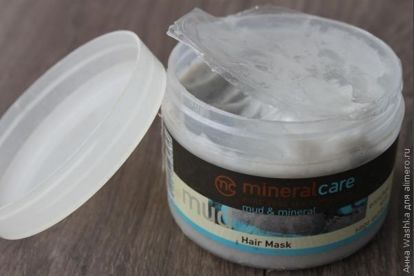 After blow-drying, the hairstyle looked as though differently – the hair was laid very easily, never bristling. And the hair really became shiny! Moreover, this brilliance and softness did not disappear the next day, and in a day – until the next shampooing.
So I can say that this is an excellent mask for normal and dry hair! Everything that is stated on the packaging – shine, moisture, nutrition, softness – is 100% masked.
The only thing that upsets is that in Russia you cannot buy it. Only if ordered on foreign sites. But at the price then you lose a lot: in Israel, a jar cost about 500 rubles.
Therefore, I can not wait for my next trip to the Holy Land, and I will definitely get there one more jar of this wonderful mask.