Here is a dinosaur in my lacollections. As far as I remember, Maybelline changed a design of lacquer bottles a couple of years ago, it means that my copy was about three years old. He is already completely at the end, and he has a rare honor for nail polish – to be smeared to the end. Because this is my perfect red.
Red is a noticeable color. The color of love, will, confidence, aggression, danger, blood, passion … What can we say – this is the color of life!
Red in make-up and manicure is a demanding color, it obliges the hostess to many things. Find your red – half the battle, though, too, must try. But still need to be able to wear it. Red on the lips, but with problematic skin makes a depressing impression. The same can be said about scarlet varnish on the nails, if they are unkempt.
But red lipstick or red nail polish is not just cosmetics. This is an accessory. They will never go unnoticed.
My perfect red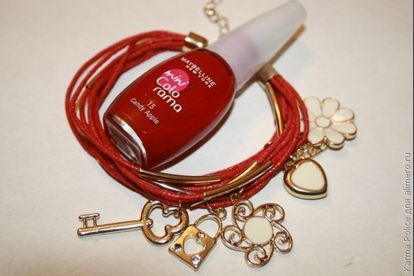 This is a classic red, a little cold, as well as possible suited to my dark skin. Very consistent with its delicious name: Candy Apple is an apple in caramel, fair sweetness of exactly that color.
On the texture – cream, without a shimmer and sparkles. Yes it is and to anything, lacquer attract attention without decorations.
Volume 7.5 milliliters, just right, so as not to get bored. Although I really want to repeat this copy. The brush is long and elastic, very comfortable for me.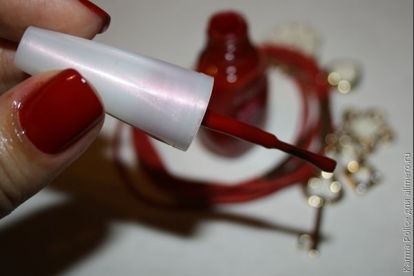 The varnish is not thick, but very pigmented. Excellent lies in one layer, but provided that the nails without grooves. And so it is better to apply the second layer to align the nail plate. Dries quickly and completely without bubbles.
Lacquer is not bad worn, approximately only on the fourth day it begins to rub at the end of the nail. The same gloss and native gloss. Candy Apple is also good because the manicure with it can be refreshed: I tint the butt of the nail, cover it with top, and this repair is completely invisible!
Another plus of this red is that they can paint their nails without a base – the plate will not turn yellow! And when washing hands clean.
It costs 100 rubles, and this is a super price for such quality.
And now the question
The Maybelline company changed the design of the bottles, and I received not very good reviews for the updated varnishes. Beauties, what do you say? Has the quality changed? Is it worth buying a new version?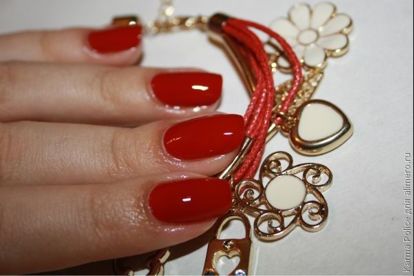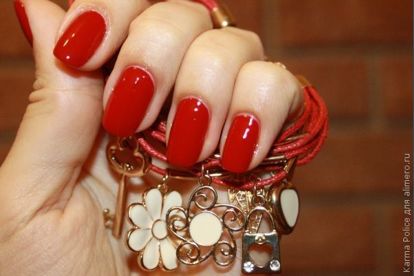 At the window (overcast)