In today's topic, I want to share my impression of Maybelline carcass with lengthening microfibers, which I currently use.
I bought this mascara completely by accident. The fact is that I really like eye makeup remover Expert Eyes from Maybelline. I have been using it for several years now and I am very pleased. About once every three months I go to the store for a new bottle.
Very often, this tool comes as a gift if you purchase mascara. Here in this box.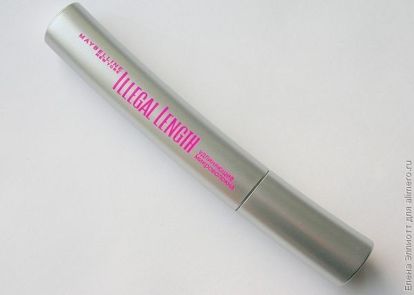 The cost of the carcass itself is about 300 rubles. The set cost me 365 rubles (bought in Rive Gauche) with a discount on a discount card. Almost nothing.
This is such an unusual tube of this mascara. This slightly inclined, asymmetrical form does not affect the usability, so apparently this is just a design step.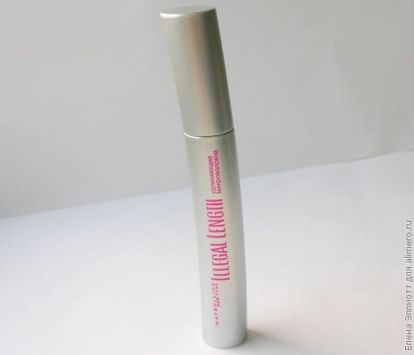 This is what the manufacturer promises: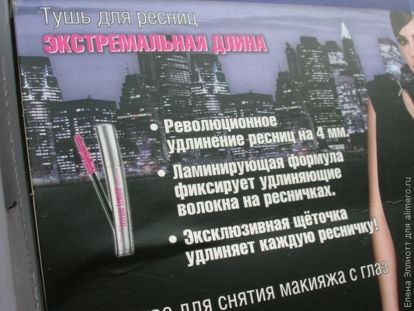 The mascara has a rather ordinary brush-brush, with bristles arranged spirally.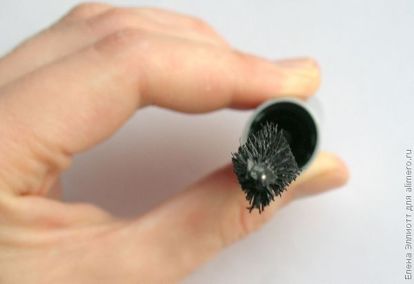 But near the very same microfiber with a length of 4 mm.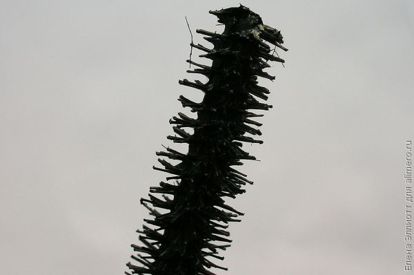 My impressions
To begin with, in principle, I don't like Maybelline mascara brushes. They are too large, and it is not very convenient for me, since it is difficult to paint all the cilia, especially at the edges of the eye.
If it is at least logical for bulk carcasses (they are often supplied with very large brushes for all manufacturers), it is not very acceptable for extending. But after using it for a while, I get used to the brush.
But a much greater disadvantage of this mascara is that the extension microfibers always strive to get into the eye, despite the fixation on the eyelashes promised by the manufacturer.
I myself took out these microfibers a couple of times. And it happens more often when I paint the lower cilia. So I stopped, and the problem disappeared.
And yet: these fibers are attached randomly, wherever they want. Sometimes not at all in the subject, and I take and just unpin them. It seems to me that the lengthening effect occurs only because the mascara (like any other) simply tints the colorless tips of my eyelashes. And these fibers … It would be better if they were not there at all 🙂
At first the mascara covered the eyelashes with a very thin layer, as if it were a little watery. But as it thickened (after a month), I noticed that the mascara began to overlap with a more dense layer, and I began to like it more.
Now I'll demonstrate how the mascara looks on the eyelashes. Here are the bare cilia.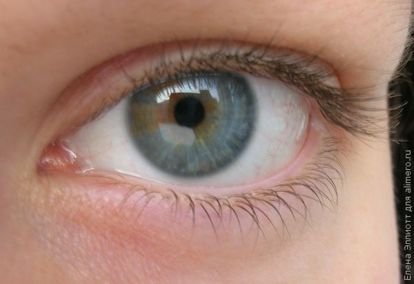 It looks like a layer of mascara. I also made up the lower eyelashes for the photo.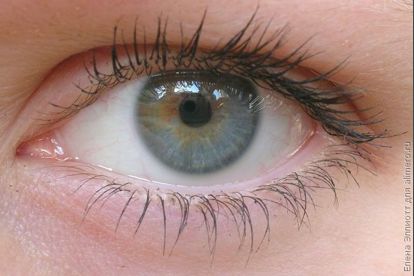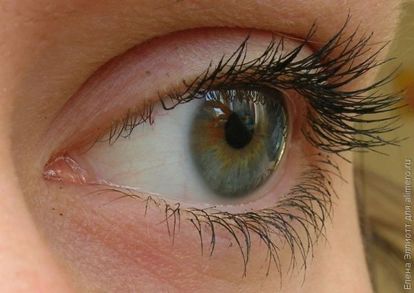 And here is the second layer.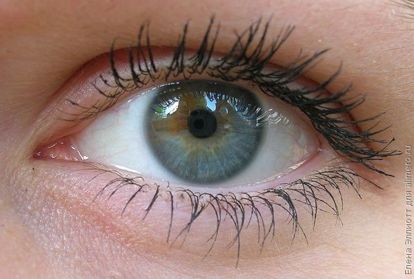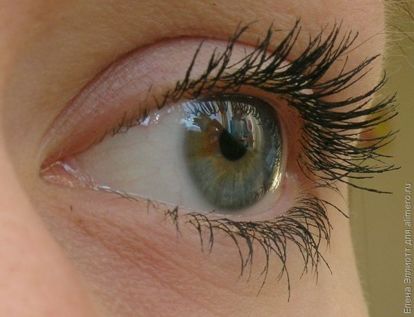 Pros and cons of carcasses, my conclusions
Pros:
1. Keeps the ink well, washed off, too, without any problems.
2. As it thickens, I like it more, as a small effect of volume appeared.
3. Low cost.
Minuses:
1. Inconvenient large brush to which you have to get used.
2. Microfibers keep bad and several times got into my eyes.
3. The lengthening effect is practically not present.
If the Maybelline voluminous mascara I rate on a four on a five-point scale, then the Extreme long carcass would deliver a C grade. Of course, I was disappointed, but not by much. Since I got this mascara for ridiculous money. And I always love to try new things.
I have been using this ink for the second month, it will soon be over, which I absolutely will not be upset about. But now the lengthening mascara in general has disappeared a desire to buy, even from other firms. I'd rather take some other, for example, adding volume.