I usually prefer lip gloss. There are always 2-3 tubes in my purse, which I regularly use. But now they replaced Max Factor's Super Resistant Lipfinity Lipstick. Although it is believed that for everyday use such lipstick is not very suitable, but I can not deny myself this pleasure.
In this case, we are dealing with a system two-step application: in one box there are two tubes – actually lipstick and gloss fixer. Glitter not only fixes the color, but also additionally moisturizes the delicate skin of the lips.
By the way, I tried to use a transparent top to fasten other lipsticks, but, alas, this method does not work.
Shades in a palette of 14, most of them can be attributed to nude. There are no frankly bright colors – scarlet, bright fuchsia, cherry. Some of them are with a shimmer – golden or nacreous. By the way, these colors, plus durability – a great option for makeup brides or low-key office makeup.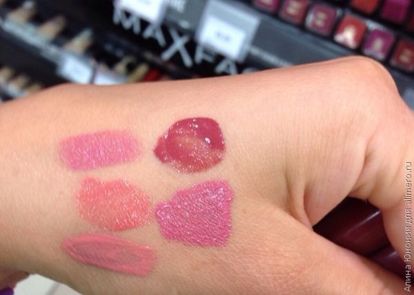 The inscription on the package says that the color fastness lasts for 24 hours, but the shine can be periodically updated.
Until recently, I was skeptical of persistent lipstick. But recently my mother was presented with Lipfiniti, I tried it on myself and immediately rushed to the store to buy myself the same, but a different shade. As a result, I bought two colors, because I could not choose the best one.
I want to warn you in advance that the color of lipstick in a tube and even in a brush stroke is different on the one that turns on the lips. I can not say that he is better or worse, he just looks completely different. As a result, the tone of the 020 turned out to be not at all dark despite my fears, but it looks barely darker than the natural color of my lips. And the tone of 144 is not red at all, but gentle and peach.
Contrary to popular belief, lipstick of this level of firmness is perfectly does not dry lips. True, I still have no experience with its use in the cold season, but so far there are no complaints in this regard.
Capacity tubes are relatively small: lipstick 1,9ml, top 2,3ml. But both means are used very economically, rather thin layer. By the way, you need to apply color as quickly as possible and as evenly as possible so that there are no irregularities. It is impossible to squeeze lips immediately after application! Within a minute, the pigment dries, after which you can apply a gloss-fixer.
Color really held during the day, despite food and kisses, – I checked it personally. Water lipstick is almost impossible to wash off, you need a special makeup remover. I have the usual wash from Vichy, she removes Lipfinity quickly and efficiently.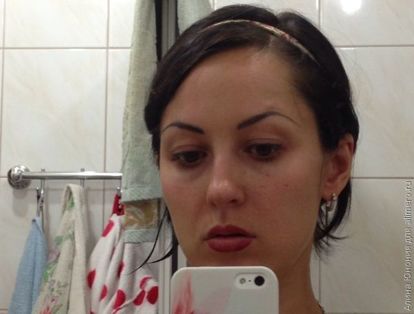 By the way, during the day the lipstick does not spread and is not smeared, therefore there is no need for a pencil. On the lips, Lipfinity almost does not feel, except that a neutral feeling – as if lips are made up with ordinary non-greasy hygienic lipstick.
Cost of rather big – a set of lipstick and top costs about 500r (170 UAH), but in view of economical use and stamina, I paid this price without regret. Therefore, if you need lasting lipstick for frequent use, Lipfinity from MaxFactor – that's what you need. I did not find any cons of this product.
And what persistent lipstick do you use?