Mascara – the main element of decorative cosmetics. She is rarely neglected even by the most inveterate lovers of natural makeup. Whatever you may say, but expressive eyes with long, fluffy eyelashes are one of the main women's virtues.
In this small review I will tell you about my impressions of using several brands of mascara for my eyelashes.
Helena rubinstein lash queen


My favorite brand for the past several years. It lies down easily and smoothly, does not fall off, the eyelashes do not stick together, in general, I have not found any flaws in it. Although, yes, there is one – the expensive price. I myself try not to buy it, I order for myself as a gift for my birthday or for some holiday. It takes me a long time, usually for a year and a half.
Price in retail stores – about 2000 rubles.
Benefit they're real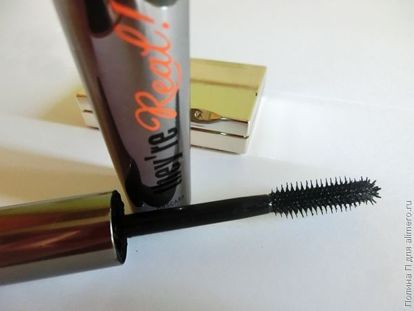 This is exactly the case when my beloved Helena Rubinstein ended and needed a new mascara. As luck would have it, no holidays were foreseen in the near future. I had to buy the most and, of course, I wanted to save.
In the store, a consultant praised this brand (I had never used Benefit cosmetics before), said that it is no worse than HR, and the price is 2 times lower. I decided to try. In general, my impressions, so-so. It lays worse on eyelashes and is very badly washed off. It seemed to me, it has a waterproof effect, although it is not noted anywhere on the packaging.
Price – about 1000 rubles.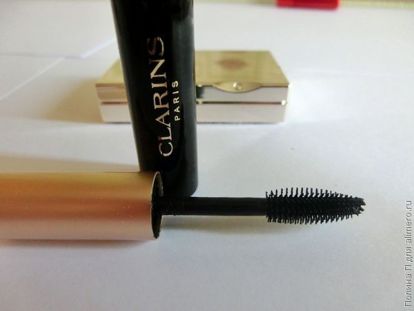 The sampler of this mascara was handed to me for free on another purchase. Ink in the middle price category, falls more or less, it seemed to me that it was rather dry (although everything is ok with its shelf life). The main drawback – showered. At the end of the day under the eyes black. Therefore, I will not buy it for sure, although I like Clarins gloss and lipstick.
Price – 1100 rubles.