Today I will tell you how to make small eyes bigger and
more expressive. This makeup is suitable for evening out, as there
dark colors are used, so make up looks
rich and beautiful. Unfortunately the photo does not convey the saturation
which should be, but the technique is still visible.
For this makeup, I used a professional French
cosmetics of the Paris-Berlin trademark and tuck for eyelashes Maybelline New York.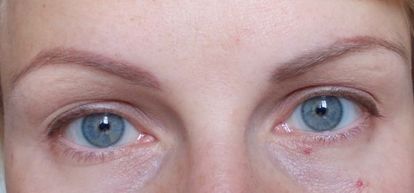 The next step is drawing the upper ciliary row. I take a pencil
dark brown color. I carry a pencil at the base of the eyelashes. it
done to ensure that the eyes are expressive. Even in the afternoon
make-up do not forget to do it, the eye will immediately become more visible.
Now with the same pencil draw a bird from the edge of the eye under the fold
moving century.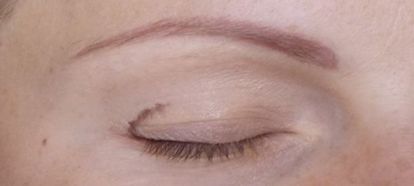 We extinguish it with a brush, if there is not enough color, add a pencil and again
stew. There should be no sharp transitions, everything is smooth. The color goes away
as under the crease of the mobile century, and for it. The smaller the eye, the
less dark color.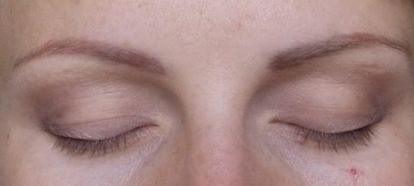 We do the same thing under the eye in the lower ciliary row. If eye
small, we extinguish a bigger line, if a big and bulging eye,
respectively, thinner line.
This technique very well hides the hanging eyelid, as in this case.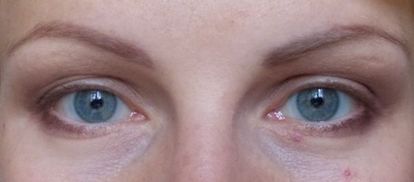 Next, apply white shadows on the inner corner of the eyelid and under the eyebrow.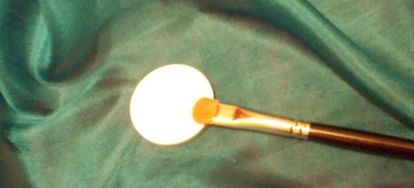 We take golden shadows and put them on a mobile eyelid, in an empty space, with interdental shadows and a brown pencil.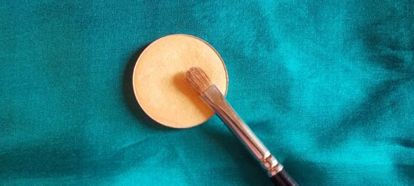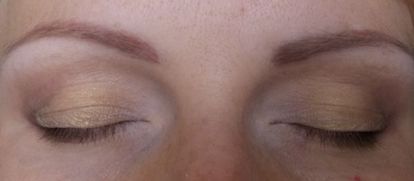 A pencil is filled with dark brown shadows, very carefully so as not to overdo the dark pigment.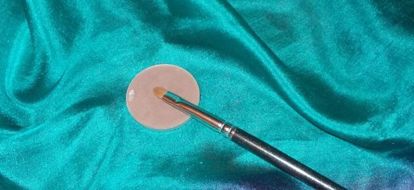 We take a clean brush and well shade brown shadows around the eyes.
All colors should merge with each other, transitions should not be.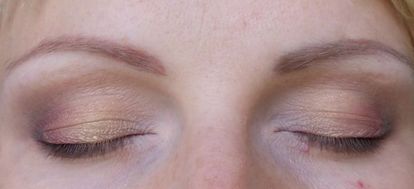 To give the makeup brightness, take the red shadow on the tip of the brush.
Apply a thin strip of red between the brown and gold shades.
shadows – extinguish, a combination of gold and red gives a beautiful coral
pigment that looks great in this makeup.
Red shadows should be quite a bit!
And our last action will be cleaning defects, if any.
Take beige shadows and around the eyes below and above we will carry out smooth
movements, as if sweeping away all unnecessary.
Finish eye makeup mascara Maybelline New York.


Little trick: If the carcass hit the painted eyelid, take
brush, as I have on a pencil for eyebrows, and gently combing since the century.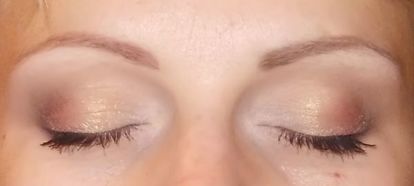 But now the makeup is ready to conquer the world!