As I said last time, I prefer two brands of cosmetics: Yves Rocher and VOV. If we talk about the means by which we draw a face, then my choice is this:
Lip balm
Here I choose Yves Rocher. No matter what kind of product you get – they all have a light texture and a pleasant smell: vanilla, coconut, strawberry … Available in two forms: sticks and jars. Who is more to their liking.
Lipsticks and gloss, pencils for lip contour
Alas, none of these firms produce such brilliance that their hair does not stick to it. I do not recommend taking tubes of colored lusters from Yves Rocher – they are stratified and there is no use for them after that. However, I like this brand more in texture – they don't feel on lips (especially lipstick), but they are eaten pretty quickly. The exception is resistant 2-in-1 lipstick. Disgusting! Feeling like makeup lip shadows. And she does not keep the promised many, many hours. Maybe that's why it is now on the site and not?
Shadows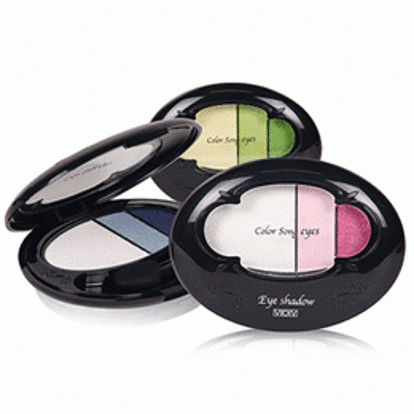 Shadows VOV have many options: do you want one color separately? You are welcome! Three colours? Yes, for God's sake! Six? Nine? We have them! Colors – just the joy of any fashionista! But, as always, there is a nuance. First, at least for me, these shadows roll down. Not immediately – after three hours and then they can be shaded back, but still – the view is not the same.
And the second drawback: it is simply impossible to carry them with you! Despite the convenient packaging, they crumble from the slightest shaking! They put the handbag too abruptly – all, opening the shadows, get ready for the colored rain.
Yves Rocher is better in this respect: the range of colors is not so wide, I can even say almost scanty. Emphasis – on neutral shades. Now released a new series – there, it seems, with flowers more pleasant. But it doesn't slip and you can even hammer in nails with these palettes – they don't fall apart. Hold on for centuries to evening – agree, this is a very good result.
But most of all I was pleased with the bag with decorative tools from Yves Rocher. I have been using it for several months now: three lip gloss, 8 shadows (2 beige shades, white, black, blue, purple, lilac), 2 colors of blush and lots of amenities in mind of powder, ink, pencils … But most of all I won the box itself: solid, with a mirror … Now this is my beauty case, because the used funds are removed and the box remains!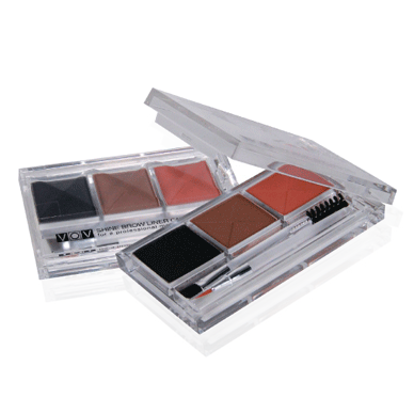 But I don't recommend taking their mascara! Frank trash, forgive me. I ordered three different – all flew into the bucket after the first use.
Finally, I want to say about the product VOV, which I have not seen in other brands: eyebrow shades. Great stuff! Much easier and more convenient to use than a pencil.
Well, perhaps that's all for now.