Recently, in a review of the Prisme libre powder from Givanchy, I wrote that I had a favorite powder, but, unfortunately, my son broke it and I am not going to buy a new one. So I lied to you. When we flew to Montenegro four days ago, I entered the Duty Free and could not resist buying it again (price 42 euros). So, now I can show you this wonderful powder.
This is what the manufacturer of this powder promises us:


The texture of our compact powder for a magnificent velvety complexion. Perfectly mattes and hides imperfections of the skin
Perfect color for 12 hours.
The tonal powder MAT LUMIÈRE just melts on your skin. Micronized talc, spherical and lamellar powder particles make the makeup matte and radiant.
It can be applied to the face with a dry sponge for a natural look or a wet one – for increased resistance. Powder is very easy to fix makeup during the day. A plug-in unit allows you to save on the next purchase.
Now I will tell you my impressions of using this powder.


After opening the box, a beautiful velvet case with the Chanel logo, in which the powder itself is carefully placed, immediately catches the eye.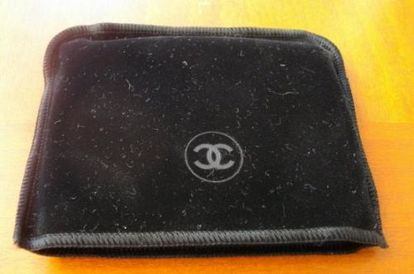 The case is quite large in size, there is a beautiful mirror around the perimeter of the upper part. Next to the powder is a soft sponge.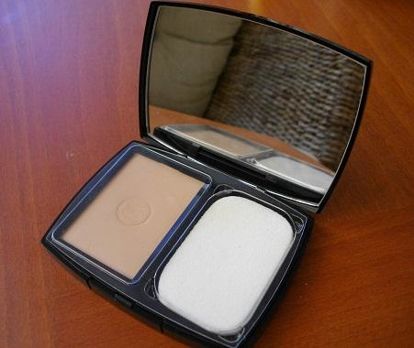 pros
The powder itself is very pleasant texture, gently falls on the skin, merging with it into one. Immediately become not noticeable most of the skin imperfections, shine disappears. Feelings of using only the most pleasant. In noske powder very persistent. In addition, it also has a sun protection factor against ultraviolet rays, which is very important in summer.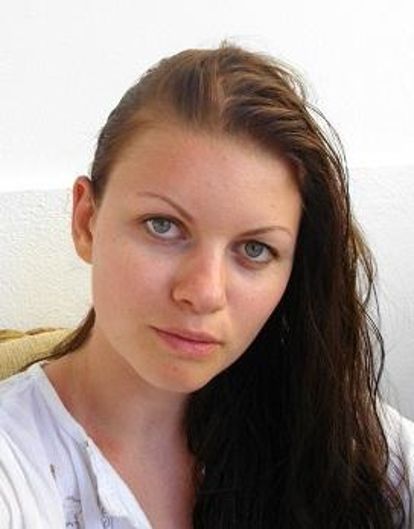 Also, it can not but rejoice that you can only buy a replacement unit for it, which is cheaper. In addition, it changes very easily.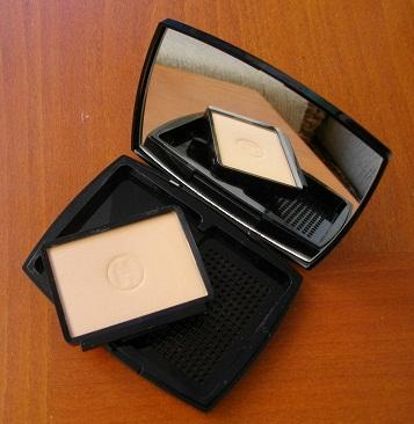 I am pleased with this powder. She falls in love with the first use. But as they say: in a barrel of honey – a fly in the ointment.
Only one minus
This powder has one drawback. She makes skin scaly very visible, and for very dry is not recommended in winter. But, in principle, this is not a lack of powder, but a lack of facial care.
Be awesome! And choose only the best!