The main trend in the manicure of 2012 is lunar manicure. He has not gone out of fashion for the third year in a row and is now ahead of the classic french and other types of art manicure.
Many people think that moon manicure (also called french opposite) is a novelty of our time. But this is not at all the case. Lunar manicure was invented back in 1920.
The main idea of ​​this manicure is to paint the hole at the base of the nail in the shape of a crescent.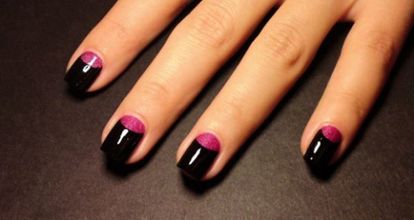 You can also leave it unpainted.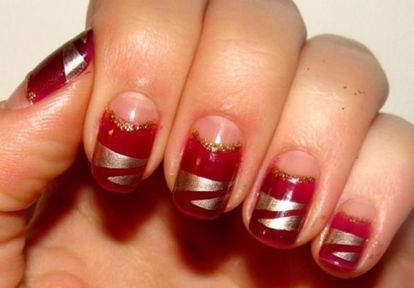 Now, on this basis, other ideas come to life – the wells of an acute triangular shape or, more commonly, a double crescent in the lower and upper parts of the nail.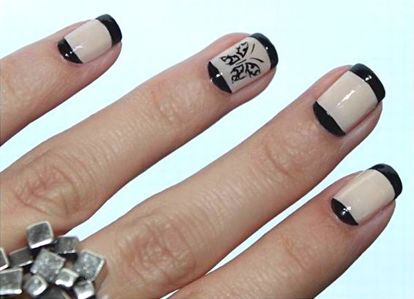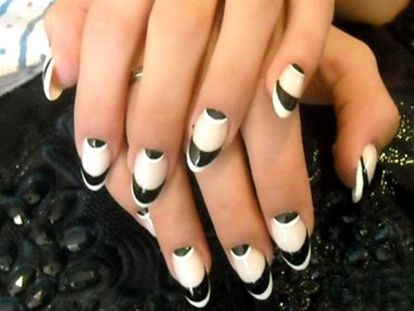 Feature of the lunar manicure: visually shortens the length of the nail.
I did the moon manicure myself, at home. By itself, this procedure is not so complicated. However, I came to the conclusion that this occupation is not for everyone.
What you need for a moon manicure?
I did not dare to cut stencils from paper, although I know that some use just such blanks and the result is quite good.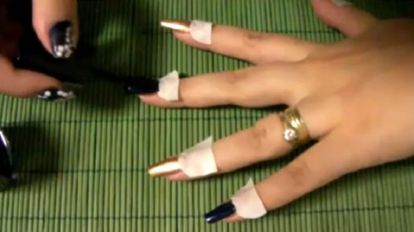 I went for an easier, but more expensive way – I got a ready-made stencil for nails.
In addition to the stencil for the moon manicure, you will need a base coat for nails, two colors of lacquer and a fixative.
The base coat for nails is most often a colorless varnish (maybe with a pink or beige tint, it can also be opaque), applied directly to the nail plate before applying a colored varnish.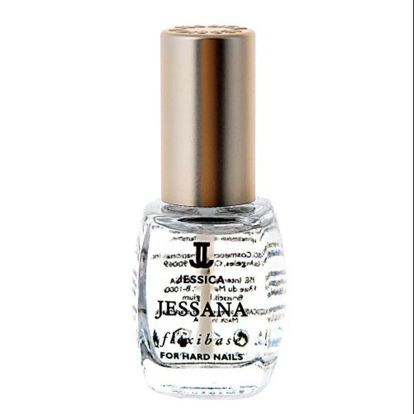 Basic coatings can have a wide range of functions – from the treatment of various nail injuries to protection against UV rays, etc.
When performing lunar manicure, the main task of the base coat is to make the surface smooth, so that when applying colored lacquer there are no irregularities.
Two colors of varnish, each chooses to your liking. Often they play on the contrast of two colors – this makes the moon manicure more expressive.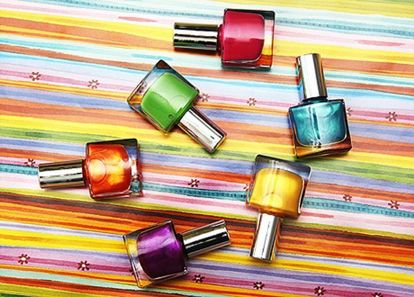 The fixer (also called topcoat) is a lacquer designed to protect the colored lacquer applied under it from fading and chipping, as well as to give a glossy shine and create a wet coating effect.
Step by step execution of the lunar manicure
At first I prepared my nails for manicure. To prepare the nails – this means that by this time the shape of the nails should be suitable. When performing a lunar manicure more attention than with any other form of manicure, you need to turn on the cuticle – it should be in perfect condition.
Then I defatted the nail surface with nail polish remover, but without acetone in the composition, since acetone is harmful to the nail plates.
After completing this preparatory part, I applied a base coat and waited until my nails were completely dry.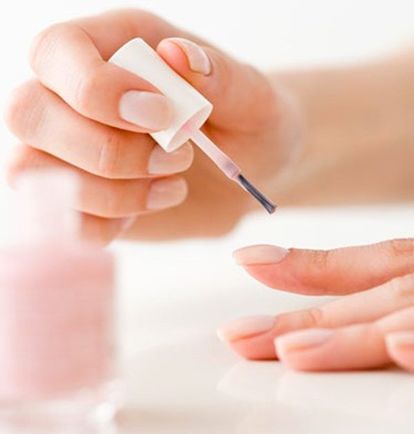 Next, I applied one full lacquer color to my nails – the one with which in the final version I will have a painted hole.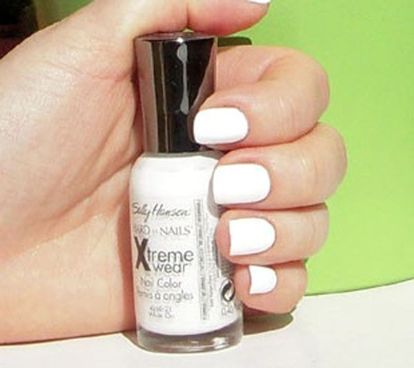 She waited for complete drying and pasted stencils. Now the turn for the second color is the color that will cover most of the nail.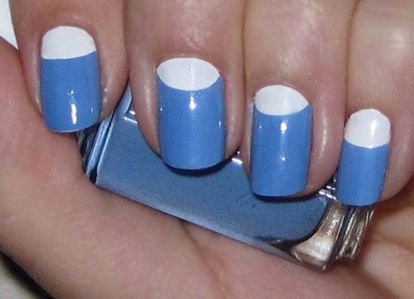 Well, the final stage – when this layer of lacquer dried up, I applied a thin layer of fixative, which gave the manicure shine.
Conclusion
I was quite pleased with the result, but I spent a lot of nerves and effort! I do not know, maybe because I have never had any special abilities for drawing, it is difficult for me to have even layers of varnish.
Alternative option
When I entered the gymnasium, I chose Russian language and literature as additional educational courses. But our class consisted not only of humanities, but also of artists. I was especially friendly with one artist girl. We communicate now.
Last summer she gave me a moon manicure, but without using a sticker. She purchased a special, very thin manicure brush, and drew an arc of the desired shape on each nail with its help.
I later tried this method several times, but nothing good happened to me. But my classmate not so long ago graduated from the courses of nail service and design. Once again I was convinced: everyone has his own!
Have you tried to do a moon manicure yourself?