Luminelle Deligloss lip gloss disappointed me a lot, despite the low cost. Although I am a fan of products from Yves Rocher, but here we must admit that they clearly rested in the production of this brilliance.
Description

Luminelle Deligloss – translucent lip gloss with fine glitters. The texture of the gloss is very liquid, but not sticky. All the brilliance of this series is flavored, the photograph shows a raspberry shade – the smell, as a consequence of raspberry. The applicator is not provided, applied to the lips directly from the tube itself, which is very, very inconvenient.
Acquired for $ 6.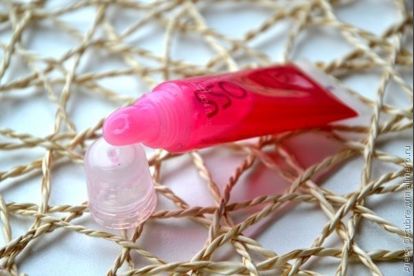 Personal opinion

Glitter Luminelle Deligloss categorically did not like, even with the low price. The only positive thing is a pretty color, but the pros are over. The aroma is crimson, but there is still some sort of chemical smell, rather unpleasant. The taste of brilliance also makes you want something better, if you go on a date, then in no case use it =).
It has a very liquid texture, so you can paint your lips with only a thin layer – otherwise everything spreads. Applies it very uncomfortable – one mockery. Hue Raspberry, as I already wrote, translucent, so the natural pigment of the lips does not overlap.
As a gift I got another shade of the same series Seductive Rose – things were even worse with him. Unfortunately, I already threw it out, so I could not capture this disgrace. Absolutely awkward shade, which is simply impossible to apply an even layer.
Summing up, I can say that I didn't exactly expect this from Yves Rocher. This is the worst shine I've ever used. Even for $ 6 you can find a much better option.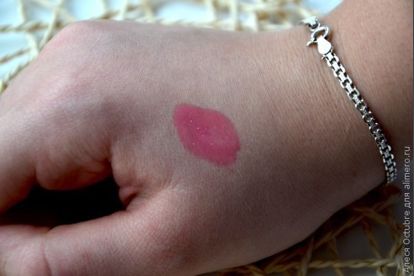 Benefits

– beautiful shade
– does not stick
disadvantages

– very liquid
– follows the contours of the lips
– flows from tube
– unpleasant taste
– not resistant
– it is completely uncomfortable to apply from a tube
Please note that the listed advantages and disadvantages relate only to the shade of raspberry. If I wrote about the shade of seductive rose, then the minuses would be much more, but less advantages.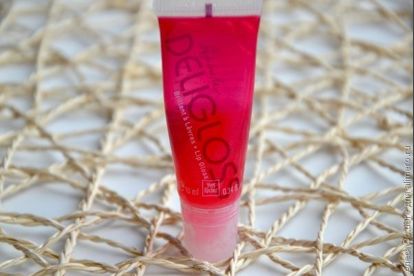 Useful tips

Do not buy this shine or donate to the enemy =)