The packaging says: with arctic lingonberry seed oil, an effective antioxidant. For the first time I hear about such a plant. Interestingly, does it really live in the Arctic? :).
Means for normal and dry skin – it is written so small that it is barely possible to read. I have combined skin: oily in the T-zone and normal in other places. However, on my skin, it falls perfectly.
And even when I wash off makeup for the night with a means, the skin is so beautiful and shiny, thin – I really like the effect on the skin from the base.
It is a bottle of 25 ml 430 rubles. It seemed to me that he was small and I would quickly spend it, but it turned out that it was not so: it does not need much, just enough to cover the skin with a thin, thin layer.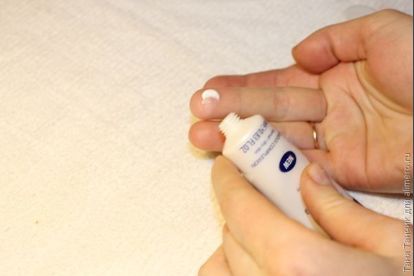 The base under the makeup is applied so that the particles of foundation do not clog the pores of the skin and do not pollute it. The base also keeps the skin hydrated. It reflects the light so that the face becomes more beautiful and make-up is more natural.
Microparticles give the skin glow, visually align it, the skin looks well-groomed. Very light cream and completely invisible on the skin.
How to use the base
The base should be applied with a thin layer on the entire skin of the face or the most basic parts (forehead, nose, nasolabial junction, chin, around the eyes). The base is applied with clean hands with light driving movements along the massage lines for the least stretching of the skin.
Nowhere should stay clots of cream. Wait 1-2 minutes, and you can begin applying the foundation sponge.
It is best to have the base and the cream of the same brand, they will be the most suitable for each other in composition.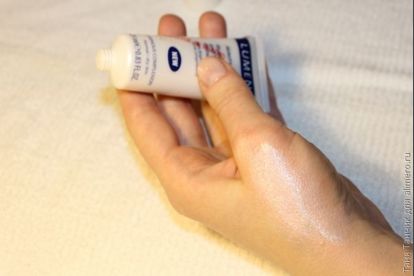 Why do I need a base
According to my personal feelings, the base applied under makeup makes it more natural and beautiful. Skin without a base with a foundation looks like a dry, lifeless, tightly decorated with the rest of the makeup. And at the base, the foundation shines with a natural shine (not greasy) and gives the skin a healthy and well-groomed appearance, naturalness.
I don't always use powder, but now I have to base it. But it must be remembered that the shelf life of an open cream base for makeup, as well as foundation, should not exceed 3 months.
Later, redox reactions begin to occur in it, and it can harm your skin. Pity your skin, do not save on it.
Do you notice the effect of applying a base for makeup?