My favorite lipstick, Dior, is over, and to replace it, I wanted to choose the same neutral shade of lipstick, suitable for any makeup. The choice fell on Loreal Rouge Caresse lipstick in a shade of 102 Mauve Cherie.
The manufacturer promises a delicate color and weightless texture. In the collection of 16 shades. Lipstick is not felt on the lips, easy to apply. Lipstick sensation. The face of lipstick is Barbara Palvin.
The lipstick case is made of simple silver plastic, from which all information was gradually erased. The lipstick cap snaps tightly thanks to a locking mechanism, on which the manufacturer's logo is engraved. On the bottom of the indicated color and shade.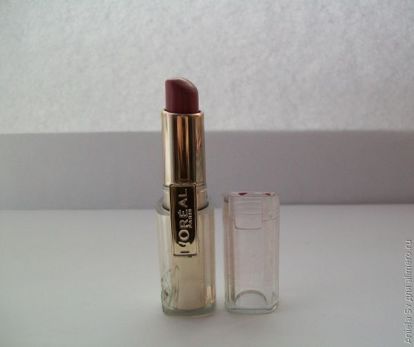 Appearance and fragrance
Lipstick in a case a lot (about 3-4 g). The stick fits snugly to the case, but does not rub against the walls, it looks neat until the end of use. The aroma is very pleasant, candy, not felt on the lips.
Application and color
Lipstick is easy to apply, the texture is creamy. The shade is translated as Gentle violet. The color when applied in a single layer translucent, looks like a lip gloss, which is slightly brighter than its pigment, the finish is wet. Lipstick is easily layered, without forming lumps.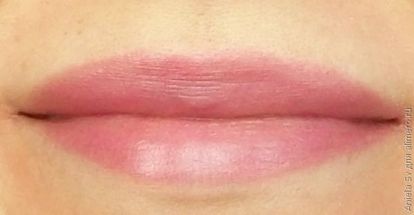 When applied in several layers, the color becomes saturated pink with a purple tint. No shimmer and sparkles. Lips lipstick does not dry, does not emphasize peeling, does not feel on the lips, can be applied without balm. In the folds of the lips is not clogged, in a white strip does not roll.
Consumed not very economical due to its plastic texture. But, unfortunately, lipstick is unstable, the snack will not stand – you will have to paint your lips again. This shade is best combined with bright eye makeup, but it is also suitable for make-up.
Lipstick is removed easily by any makeup remover. It is enough to hold one time on the lips with a cotton pad. Lips after makeup removal does not dry.
Very delicate and beautiful color, which is suitable, as it seems to me, for any appearance and any makeup. Novelty at L'Oreal obviously failed. This lipstick is suitable even for the summer due to its weightlessness. Price – 390 rubles without discounts.