Recently, at work, we all talked to the entire women's team, as usual, and one girl said: I cannot use lipstick. You need to grow to it.
I was very surprised. I did not notice how a whole generation appeared who could not wear dresses and never beautiful lips with lipstick.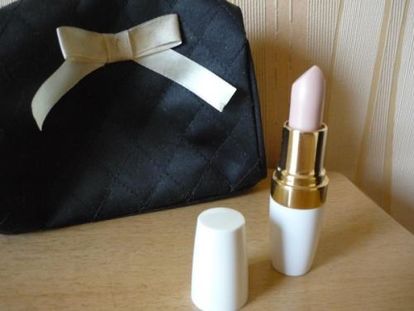 But before – remember, in childhood? – mom's heels and lipstick from her cosmetic bags were the most magical items that could turn you into a princess. Only the scarf with the fur tails was steeper – the mantle of the king.
And yet, why do I love lipstick?
I like the dull surface of the lips. It looks good in photographs, especially black and white, in retro style – after all, in the era of silent cinema, glossy lipsticks and glitters have not yet been invented.
Lipstick protects lips well, even if it's minus thirty and a blizzard on the street.
Lipstick of the correct color can be used for a complete make-up – both for eyelids, and on cheeks as blush.
Lipstick is usually longer on the lips.
And most importantly – there is no feeling of stickiness and greasy marks on the glass.
What about shine?
A small tube with glitter is also in my makeup bag – I use it when I want to focus on the eyes or limit myself to a minimum of makeup. I like the transparent manifesting shine – when you put it on, it is completely colorless, and on contact with the lips it heats up and gets a slightly pinkish natural shade.
I also tried round jars with glitter, which need to be applied with a brush, but I was not thrilled, as makeup should be very careful and painstaking. I will leave tiny brushes to makeup artists and fans of Chinese miniatures.
There are cases when lipstick and glitter from opponents turn into companions – solemn appearances, when it is permissible to add bright lipstick with a drop of glitter, which will make its color more intense.
It remains to add that it is good to combine pleasant with useful – it is great if both lipstick and gloss contain useful substances and protect lips from the harmful effects of the sun's rays.