In winter, I always use lipstick, because the gloss of my lips dry. Once again I went to the store, I chose this beauty – № 204.
This lipstick is included in the permanent collection, so it is easy to find.

Packaging
The lipstick case is made of leather – if you remove such lipstick from a cosmetic bag, it will not go unnoticed. Very nice to touch him. To open the fudge, you need to lightly press the side buttons. The lid snaps tightly.
Appearance and fragrance
Stick lipstick adjacent to the case loosely, so it does not leave traces of unscrewing. Lipstick looks a bit dry, but when applied it is not noticeable. Givenchy symbol is embossed on the stick. In lipstick 3.4 g – enough for a long time. The aroma is light, pleasant, a little candy-floral. When applied to the lips is not felt.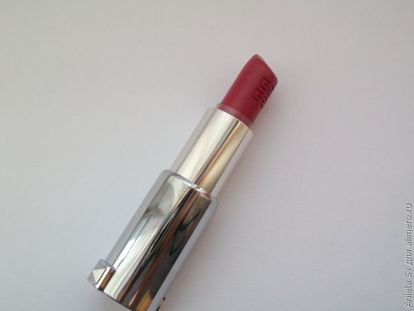 Drawing
Lipstick is applied surprisingly easily and immediately in a dense layer. The pencil does not require, the contour is not blurred. Keeps on me for a long time – from 5 to 7 hours. Easily maintains both a light snack and a full meal.
Colour
Color, I would not call modest. This is a deep dark pink color. For some, it may seem bright. Looks well lips wet, no chimmer.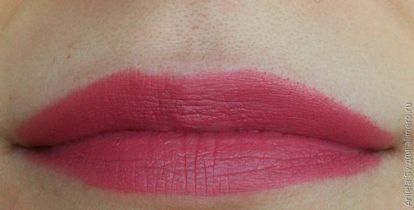 Make up remover
Removed too easy. I wash it with micellar water. It is enough to hold a cotton pad on the lips once and lipstick anymore. After erasing lips do not dry.
This lipstick has definitely become my favorite. I use it every day. I plan to buy a couple more shades from this collection. The only minus that can be found in lipstick is its price – 1549 rubles without discount.