I do not like bright, saturated tones in make-up and prefer natural, light makeup. I am sure that you can look advantageous and attractive with such makeup. It's all about the naturalness and the fact that thanks to the light make-up you can save and emphasize your best features, and the makeup doesn't catch the eye.
I assure you that applying light makeup is not such a simple matter. I studied for a long time, mastered the technique of this type of makeup. Lips, eyes, skin – when applying light makeup look invisible and transparent, although it takes a lot of time and effort.
The degree of expression and lightness of the makeup depends on how correctly the color gamut is chosen, the texture of the cosmetics. I always pick up subtle shades and colors. Natural makeup can be not only makeup using natural colors.
I often use muted gray, greenish, purple, coffee in various combinations. Color testure should also be as transparent as possible and corresponding to a gentle and light image.
Shadows I prefer crumbly, as they are easier to shade, making it easier to achieve transparency and natural tones. I try not to use eyeliner, because clear lines are not appropriate with natural appearance. On the lips, I put or dim lipstick, or a radiant shine.
The foundation is most important
The skin tone should be smooth and flawless. This is the main condition for applying light makeup. There are no defects on my skin that can be seen with the naked eye, so I use only liquid foundation or a simple day cream that has a tonal effect. And if there are any minor flaws, you can mask them using a light-weight concealer or a tool containing reflective particles.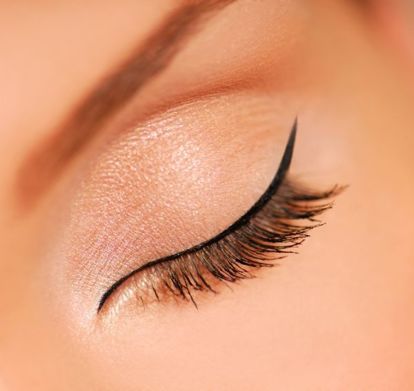 These same tools can be used to disguise dark circles under the eyes. On moisturized skin, I apply a little corrective agent, then carefully and gently blend. Who has oily skin, you can use a soft powder puff with powder to fix the base.
Eyes in the composition of complex makeup are a very important element. To underline them, you can use subtle natural shades, beige or golden brown, as well as those shades that are in harmony with the color of the eyes. Sometimes I use crumbly or compact shadows.