Now the procedure called laser peeling is gaining popularity. The second and, perhaps, even more common name for it is laser polishing of the face.
You open the Internet – a circle of laser peeling. Many clinics offer their services, describe the numerous advantages of this procedure over other options for solving skin problems.
How among this stream of extremely positive information from the advertising sites of these clinics to get to the bottom of the truth and find out – is everything so safe and will this result be so chic?
Of course, the name of this procedure was on my ear – willy-nilly, I hear or sometimes see an advertisement, and in the process of communicating, let anyone say a word about this or that problem.
It so happened that the age range of my friends (good friends) I have is quite large – from 20 to 60 years =) In accordance with this, the range of problems in the discussion of which I participate is also wide.
So, I didn't go into the process of laser polishing of the face (and it's better not to do it before 30 years) until the time when my classmate's mother (which I can rightfully call my friend regardless of my relationship with her daughter) on this procedure.
Natasha (we communicate with you) – 50. At her laser peel, she was inspired by the desire to look good. By this I want to emphasize that she did not have any scars or scars. She wanted to remove wrinkles and make the skin more elastic.
Choice of clinic and laser
In our city there are two private clinics that practice laser polishing. The fact that they are competing with each other and many other factors indicated that the owner is different, which means that the procedures can also be carried out using different technologies.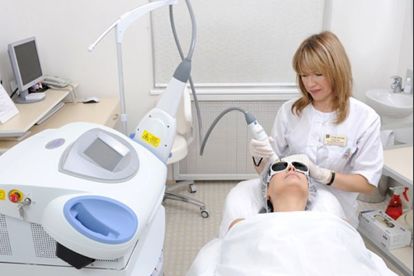 So it turned out. In the first clinic, as Natasha learned, having thoroughly questioned both the staff and the woman who just came to this procedure, they do a laser peeling using a carbon dioxide laser (CO2 laser).
Fortunately, Natasha is a very sociable person, and I do not even know people with whom she would have conflicts or to whom she would not have found an approach. So in the case of this woman – Svetlana, she immediately made an acquaintance and exchanged phone numbers in order to later compare her condition and result after laser polishing.
In the second clinic it turned out that they do the laser peeling procedure on the Photon laser (Fotona). As in the first clinic, Natasha was promised an excellent result – removal of facial and age wrinkles, elasticity and rejuvenation of the skin.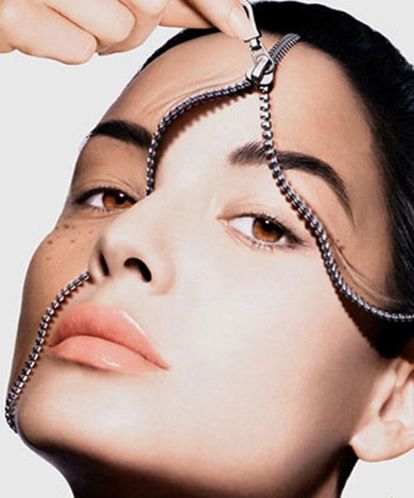 Carbon dioxide laser peeling
It is good that in that month Natasha had unexpected expenses in her family, and she had to postpone polishing for the next month. Svetlana phoned Natasha and told about the result of her peeling.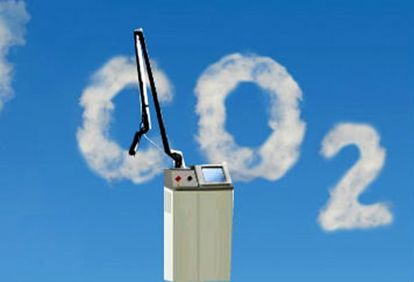 The first week after this procedure, she spent at home in complete confinement, did not even want to appear to the neighbors. Her face was a continuous bleeding surface, as she said – the look as if it had just been deliberately torn off.
Only a month later she went out into the street. It is good that I did the procedure at the time of vacation, and after that I already registered a sick-list.
Honestly, after such an experience I would never have been able to decide on a similar procedure. But Natasha is a risky woman. She was not afraid and went to the laser pilling, but to another salon where they use the Photon laser.
Facial Peeling with Photon Laser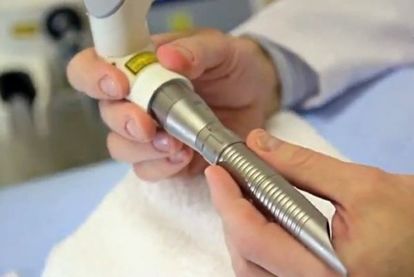 During the procedure, the laser moves from the center of the face across the surface in two directions – vertically and horizontally. Natasha made 4 such passes. She did not feel pain, as she was peeling under local anesthesia.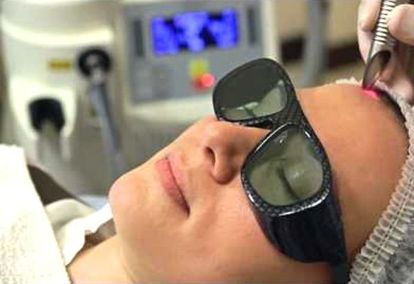 After peeling such a horror as Svetlana, Natasha did not have. I saw her four days after the procedure, she invited me to her, she did not go outside for the first 10 days.
The first impression of her appearance, I was quite normal. The face, of course, was with severe edema. But, firstly, Natasha said that it was flowers compared to what it was for 2-3 days – the swelling was just awful.
And secondly, she told me the story of Svetlana, and I was waiting to see, one might say, a bloody mass. So, by virtue of my imagination, that story affected me.
By the end of the week, Natasha's edema was almost completely asleep, and the yellowish shade was replaced by brownish. A week and a half later, all this film was peeled off, and the skin became even.
At the clinic, Natasha was told that the peeling could be repeated a month after the first procedure. And that, in order to achieve the desired result, it will most likely require not two, but three sessions.
Natasha says that the skin has become incomparably more elastic than before grinding. It's harder for me to judge. But the tone of the face became more even, the skin color became lighter.
The main wrinkles that bothered her remained. Small wrinkles are gone, especially in the forehead. After 2-3 weeks, Natasha plans to repeat the laser peeling.
Personally, my opinion – I would not take that risk. I omit the fact that the result seems to me not good enough. Perhaps, after three procedures, the remaining wrinkles will go away, but I doubt it.
This procedure and the recovery period after it seemed to me a mockery of myself, and even for a lot of money. I think this should be solved only in some extreme and really difficult cases. But Natasha is pleased. This is probably the main thing.
Have you done laser facial peels?