This review is for those who want to purchase gel varnish, but have not yet decided on the brand name.
I have been using Kodi professional gel polish for a couple of years and I want to say that it is not inferior to the quality of CND Shellac.
Kodi has a lot of bright and saturated colors. It is easy to use. Holds up to 3 weeks. And most importantly – a reasonable price.
Well, first things first …
The texture of colored varnishes, bases and fixer is thick and slightly stretching.
Acid-free primer is transparent and very rare.
Almost no smell.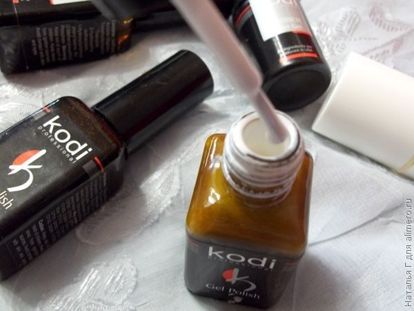 Gel polish
Putting gel varnish takes about 30 minutes.
1. Removal of the keratin layer of the nail plate. If you do not, then the varnish will be less time to keep.
I sometimes miss this moment in order not to disturb the structure of the nail plate once again.
2. Degreasing the nail plate.
For this process you can use any alcohol.
3. Application of anoxic primer.
I want to note that the primer must be oxygen-free. I first bought a regular primer, so after a week, cracks began to appear on the nail polish on the nails.
4. Application of base gel (base), which is baked in a UV lamp for 2 minutes.
5. Applying color.
Shake any colored gel polish well before applying. he can settle the pigment.
It is usually applied in two thin layers, which are alternately baked in a UV lamp for 2 minutes.
6. Application of the finish gel (fixer), which is baked in the UV lamp for 2 minutes.
7. Remove sticky layer.
After this whole procedure, I additionally bake my nails in the UV lamp for 2 minutes. I think that this will not be superfluous, and the lacquer will only hold on stronger.
I want to note that all the applied layers must be very thin, otherwise waves, notches and air bubbles may appear on the nails.
Also, seal the edges of the nails – this will allow the varnish to hold on longer and stronger. And before the end of the procedure, do not touch the nails.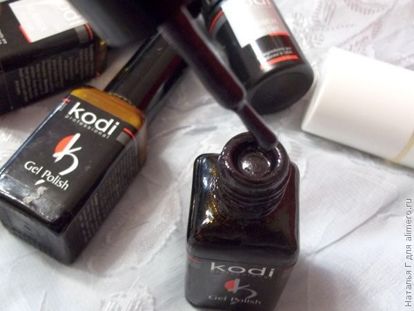 Persistence gel polish
The persistence of gel polish is excellent, I mostly wear it for 3 weeks. During this time, he does not get off his nails, holds tight. The nail is hard and strong.
He can withstand all the work in the garden, general cleaning of the apartment, washing dishes without gloves, cooking, and still will look like new.
If your nail grows, or you need to paint your nails with a different color, or just get tired of this color, then you can apply any ordinary varnish on the top of the gel polish. And then wipe it off with nail polish remover without acetone. After that, gel polish will remain on the nails as fresh.
Gel polish removal
Removed gel polish at home is very simple.
1. Baf removes gloss from gel polish. This will give him a better limp.
2. Cotton swab moistened in a tool for removing helium varnish and put on the nail.
3. Finger wraps around the finger and lasts 10 minutes.
During this time, gel polish under the foil soak and rise in the form of a film.
4. Foil is removed from the nails and with the help of an orange stick is peeled off from the nail platinum varnish-gel.
It will be cleaned by a crumb similar to sand.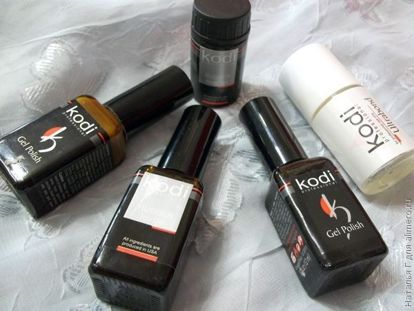 For me, gel polish is just a godsend. Since it is worn for a long time and at the same time, the well-groomed appearance of the hands is preserved.
Nails are always glossy, and the nail plate is protected from external factors.
Due to the fact that the coating of nail gel polish turns out to be thicker than regular varnish, it's almost impossible to break a nail.
For two years of using gel polish, the nails have not deteriorated at all.
In general, lacquer is worth the money. Value for money – the quality is quite justified.