It seems to me that all women know about the appointment of different types of cosmetics, even those who have little use.
Care is aimed at maintaining the youth of the skin as long as possible, maintaining it in the best condition, protecting it from harmful factors, making it soft, delicate, and clean.
Of course, the task of cosmetics is quite different. To be honest, I sometimes refer her to the little female tricks. Because with its help, with a certain baggage of knowledge and experience, one can hide the flaws of a person, and put the virtues on the contrary for all to see.
This is a miracle. Therefore, I do not understand women who completely ignore the decoration. Most often they say they are in favor of naturalness. As for me, so there is a share of slyness. Nobody says every day to paint eyebrows and eyes with black pencil, and lips with red lipstick. Good makeup does not mean compulsory war paint.
Now I want to talk about makeup for a complete parade. More precisely, about how I do it.
1. Tonal basis. Apply after cleansing.
2. Compact powder. With its help I hide some defects of the skin, make the tone more even and smooth. I use it twice. The first is after the toner, the second is already above the rouge, slightly to fix the makeup and eliminate the oily shine.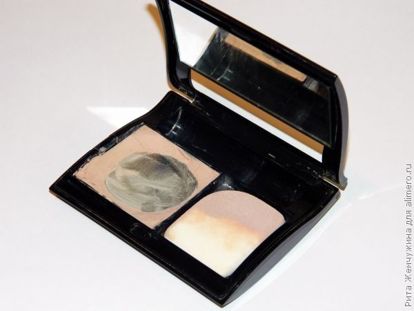 3. Corrective powder. Sometimes I do not use it, but the best is its combination with a compact one. Then even tone, necessary accents and beautiful contour to make easier.
4. Eyebrow pencil. I correct them the shape and color. He is a great helper in focusing on the eyes. Recently, I prefer pencils with the most creamy texture. They are better applied.
5. Blush. They need to be cautious. I believe that the blush should look healthy and close to the natural. I must say, in addition to the decorative function, high-quality blush also serves as a grooming function: they absorb excess fat from the skin. And they are also a kind of make up fixer.
6. Pencil for the eyes. If I want to make the look super-expressive, without it in any way. High-quality pencils, like other eye products, must be carefully monitored and approved not only by dermatologists, but also by ophthalmologists.
I prefer to use mechanical pencils. With their help I can make the line of the most different thickness. The secret of a steady and bright stroke: on the eyelid, first apply powder or eye shadow to the color of the eyelids, and only then I spend the line in pencil.
7. Mascara. Basically, any of them is aimed at volume or elongation (or both at once). For evening makeup, I choose black, for daytime natural brown tint.
8. Pencil for lips. I must say, here I am also a supporter of mechanical means. The properties of a good pencil are aimed not only at underlining the shape of the lips, but also at protecting it from cracking and peeling.
9. Lipstick. I apply it in an even layer and enjoy the moisturizing of the lips, which it gives!
10. Lip gloss. I use it not always, only when I want to give a flickering tint.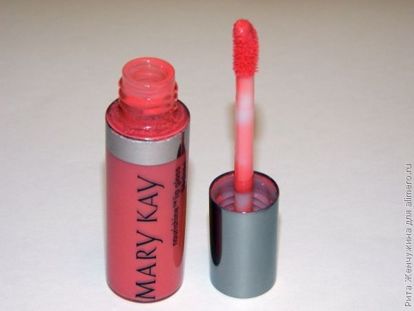 I believe that these ten means are enough to make makeup worthy of entering even any super-grand event!