In this topic, I want to share with you my impressions of the experience of using professional Israeli cosmetics Christina, or rather
about 3 products from the Forever Young series: day cream for eyelids, night cream Renaissance and foot cream.
Forever Young is the first step of anti-aging products of this brand, manufacturers recommend starting to use this series after 25-30 years. And not the first professional cosmetics on my list. I must say that there were more successful options in this price category.
I decided to try Christina on the advice of my cosmetologist when I was choosing a cream for the summer. Now I will tell about each product in more detail.

Eye Zone Day Cream Christina Forever Young c SPF-15
Volume – 30 ml.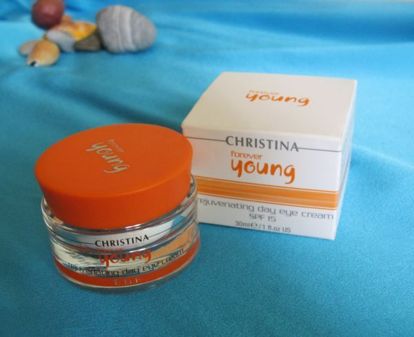 Pros:
– Very light texture and smell
– Rapid absorption
– Considering that you need to apply a very small amount of cream, I think it will be enough for me for at least another six months

Minuses:
When used for 2 months, I can not say that there is some visible positive result from this cream. What is with him, that without him, in short. And the price is not so small.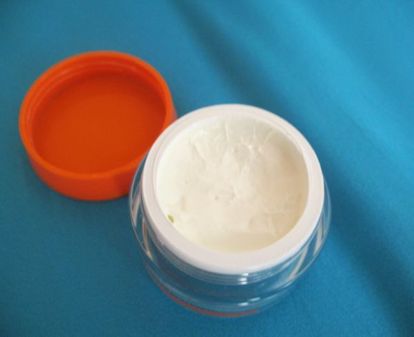 Tips for using:
The cosmetologist advised to apply this cream in such a way – to take a very small amount and, retreating not less than 1 cm from the contour of the eyes, apply with cautious driving movements.
This cream, like any other professional, is considered very active, so if you overdo it with the amount, an allergic reaction may begin. For example, it can be very itchy eyes (which I had after using Magiray Eye Cream with Botox effect).
Night cream for the face Revival Forever Young
The volume of a jar is 50 ml.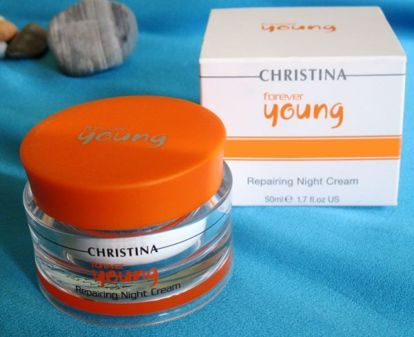 Despite the promising title, the promised revival has not yet happened. Although, I can not say that the cream does not like. In general, the pros and cons here are the same as in the above. The texture is light, the smell is pleasant, very quickly absorbed, does not leave greasy traces on the face.
I do not observe any visual effects of improving the condition of the skin after its use. Although not worse. The cream is good for the summer. Within a few seconds after its application, it becomes completely invisible on the face.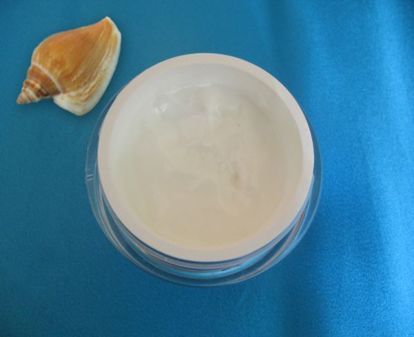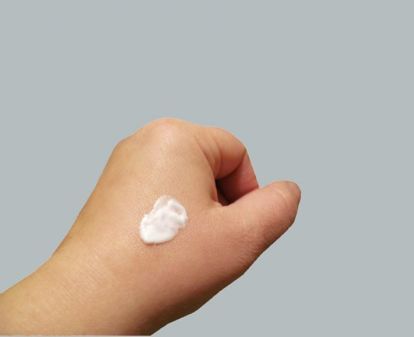 And, in conclusion, I can not help but write a few words about my favorite product from the Forever Young series – Pampering Foot Cream.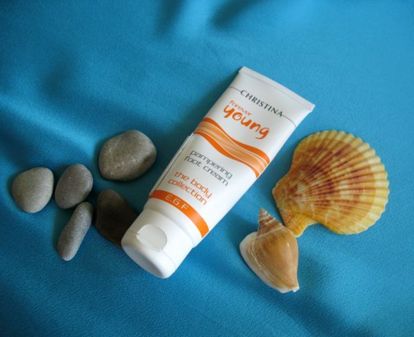 I can recommend this cream with a clear conscience to everyone, especially those who, like me, suffer from such a problem as dry skin and cracks on the heels. Everyone knows that it is in the summer that these problems are exacerbated, so on vacation it became for me just a real salvation.
The cream is not greasy, with a pleasant menthol smell, absorbed into the skin for about 3 minutes. A tube of 75 ml was enough for almost the entire summer period. Now ordered another one.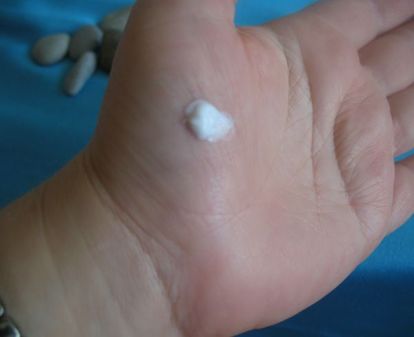 Conclusion:
I can not say that Christina is 100% my cosmetics. She is unlikely to be suitable for winter and will not be able to help solve any serious age problems. This is a fairly light makeup. At least the series that I tried. By next summer, maybe I'll buy something again from Christina, or maybe not. I haven't found my perfect cream yet. Well, we will try further …