I heard a lot about the magical properties of hyaluronic acid, and in tablets it is, and in injections. In general, I decided to try to increase lips with hyaluronic acid, and I wanted to correct them a little.
What attracted me to hyaluronic acid is that, according to reviews of the lip, after such an injection looks natural, i.e. no duck effect, which is observed from most artificial gels. And after the swelling of the lips come off, the lips take on the perfect look.

What is hyaluronic acid
Hyaluronic acid is found in the body in the ova, in the inter-articular fluid. If a person weighs 70 kilograms, then about 12 ml of hyaluronic acid is in his body. Due to the fact that this substance is not foreign to the body, it is actively used in cosmetic procedures. The only pity is that the effect of the procedure is not long.
The beautician warned me that the effect will last longer if less kissing.
My girlfriend did not get any noticeable changes after the lip augmentation procedure with hyaluronic acid. So this must be taken into account. After all, the price of such a cosmetological procedure is quite high.

My feelings
It was very painful. I have a high threshold of pain sensitivity and still I barely survived this procedure. They say that you can somehow prick with novocaine, but I did it without any anesthesia. The effect lasted for about three months, then it became generally not noticeable. I did this procedure in 2011, then the price was somewhere around 250 dollars.
I did not go to the cosmetology salon; I was given shots by a familiar cosmetologist. After the injections, bruises appear, although they last only three days. The effect from ukolchik was simply amazing. The lips began to look full and completely natural. I was delighted.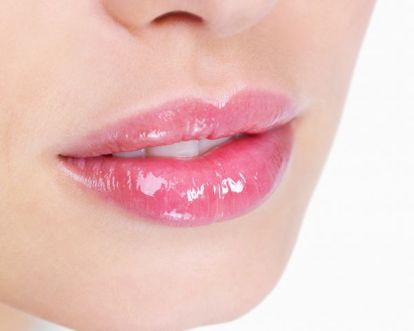 At the moment, I signed up with a beautician again, but this time I want to ask for anesthesia, which is used in dentistry.

Contraindications
Many salons say that there are no contraindications for this procedure. I completely disagree with this. For example, if a woman has an active form of herpes, then lip augmentation with hyaluronic acid is by no means impossible. Also, do not use this procedure with a tendency to allergic reactions.