I do not know about you, but I really envy beauties from commercials who easily slap kilometer-long eyelashes, attracting the male sex with languid looks. I do not pretend to be languid, but after the birth of my daughter, my eyelashes, to say the least, are bald. Therefore, I was seriously concerned about the issue of strengthening eyelashes at home, with minimal cost, of course.
Step 1. Wonderful means of industrial production
A girlfriend, recently engaged in network marketing, immediately offered to try the nourishing eyelash growth serum from TianDe (Chinese cosmetics). According to the manufacturers, after 3-4 weeks of use, my eyelashes should have been stabbed like rye on the field.
Miracle remedy was purchased for shares and cost about $ 12, and, to the heap, I also received ink as a gift. In the composition, as always, I didn't understand much (I'm afraid of unfamiliar names and decoding of additives), but for the curious, I'll let you know: water, squalane, EGF, seaweed polysaccharides, mineral oil, bisobolol, parabens, glucamate sse-20, dimethiconne, polawax .
The instructions for use stated that the serum should be used for 3-4 weeks in the morning and in the evening, applying a thin layer along the eyelash growth line. What I began to do, good, the brush was quite thin and comfortable.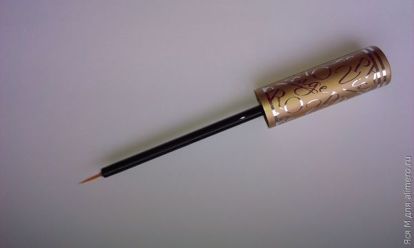 A week later, my eyelashes really stopped falling! And in some places even something like a hedgehog appeared, but … my eyes began to tear endlessly. The experiment was forced to suspend, as the fear for vision defeated the fear of remaining with bald eyes. I do not know if the serum was to blame, or just an unfortunate set of circumstances, but I decided to switch to the means tested by my grandmothers.
Step 2. Old funds about the main thing

The simplest remedy, which, by the way, was known to our grandmothers, is castor oil. Pros: availability, researched and tested by many generations, just to use. So, a drop of castor oil should just be applied along the lash line before bedtime. This is what I did every evening for several weeks.
Result: eyelashes began to appear thicker. This is especially noticeable when you paint your eyes with mascara.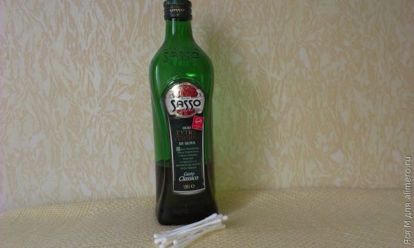 A good result (according to reviews) is the use of olive oil, but, alas, after applying it, my eyes began to be itchy, therefore my option is castor.
Step 3. Securing the traversed
In addition to all the useful actions aimed at strengthening, you need to remember: in order to prevent the situation from falling out again, care must be continued. In addition, you should not save on mascara. It is better to buy proven brands in proven places, use special gentle cosmetics for eyelash and eyelash make-up remover, do not rub the eyes, as the eyelashes break and fall out of it.
Now I am satisfied with my eyelashes, it remains to train a languid look.