Have you covered your nails with gel polish, and your nails have already grown strongly and the gel polish is peeling off? You do not have time to get into the manicure master for correction.
It does not matter, the lacquer-gel can be removed at home in 15 minutes.
For this procedure you will need:
– foil
– gel polish remover or nail polish remover with acetone
– buff
– orange stick
– cotton swabs
– scissors
The shops sell rolls of foil, specially designed for removing gel varnish. They are of a certain size in width and in length marked by notches on the tear line.
But, I use ordinary food foil, because it is always at hand and costs much less, but the result is the same.

So, cut the foil into squares to make about 6 cm on each side. Make 10 pieces for each finger.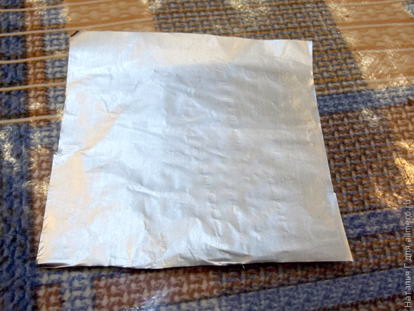 Step 2.
Take the cotton ball cups and cut it into 4 pieces, one piece for one finger. Also, you need 10 pieces for each finger.
Take the buff and remove the gloss from the varnish-gel.


Step 4.
Take the cut off part of a cotton swab and moisten it in gel polish remover or in nail polish remover with acetone.


Attach this cotton swab to the nail.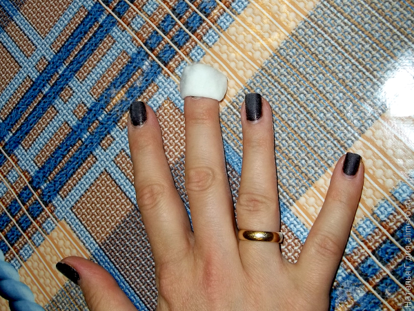 Step 5.
Take the prepared foil and put it on your finger, on top of a cotton swab.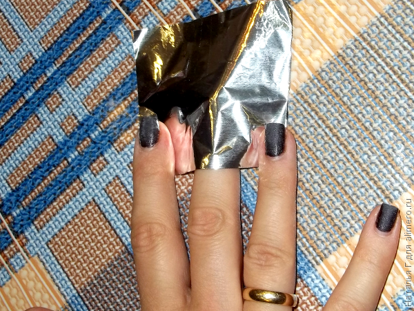 Then wrap the foil finger.


Do this with all fingers.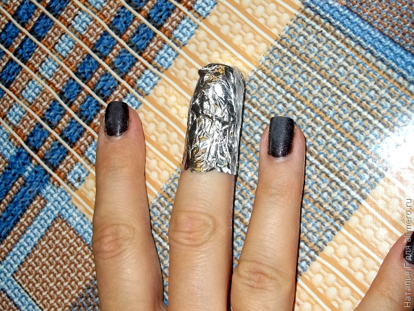 Lac-gel under the foil should soak and rise in the form of a film, then it can be easily removed from the nail plate.

Step 6.
When all the fingers are wrapped in foil, wait until 10 minutes have passed (if your nail polish has been on your nails longer than 2 weeks, it will soften longer).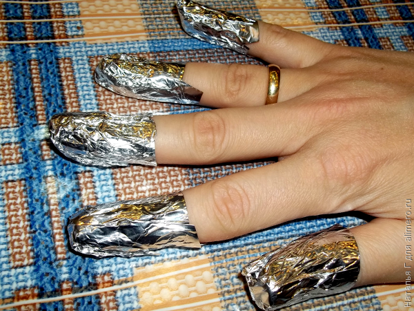 Then remove the foil from one finger. Using an orange stick, peel the varnish gel off the nail plate. It will be cleaned by a crumb similar to sand.


Similarly, remove the varnish gel from all nails.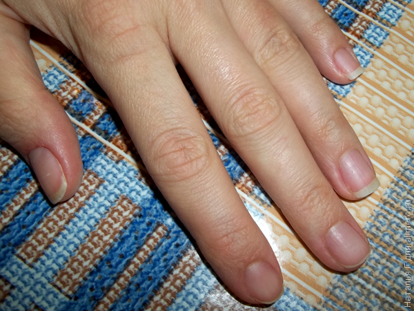 That's all, you can apply a new coating.