Nowadays almost every girl, woman goes to a beauty salon. Make a fashionable haircut, manicure, pedicure. If not every 2 months, then every six months exactly. It's easier to go to a manicure master than to torment your nails for hours. Now this is not a problem, as beauty salons are located on almost every corner.
But there are situations when there is no one to leave the child with, no time to go somewhere, or simply no confidence in the craftsmen.
How to make a manicure at home?

In fact, it is not so difficult and will require only 30 minutes of your free time. A manicure is not necessarily painted nails. It is just well maintained. But even when made up with a light, barely noticeable varnish, nails look much better than without him.
So, we will need:
– nail scissors
– orange stick (sold at any cosmetics store)
– warm water
– small, deep plate
– nail file
– nail polish remover
– cotton wool or cotton pads
The first thing we wash off the old nail polish. To do this, take a nail polish remover and cotton pad. If dirt has accumulated under the nails – remove with an orange stick.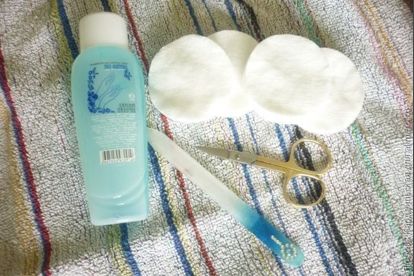 Now proceed to the nails and cuticle. To do this, take warm, even more – hot water in a deep bowl, about a glass. Add a tablespoon of salt to it and drop the nails for about five minutes. After that, soak a towel.
Orange stick gently trim the cuticle. And cut the nails to the desired length. Use a nail file to trim the nails, you can polish it with a special nail file. Apply a softening hand cream, but if there is no such, any other cream will do. If there are burrs on the nails, cut and carefully treat with iodine.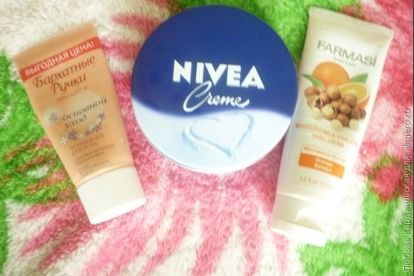 Then it all depends on your imagination. You can paint with light varnish, make a picture, stick special nail stickers.
My true story about manicure

When I was 8 years old, my mother took me to the salon. As a child, I terribly gnawed at my nails, and in order not to spoil the shape for the rest of my life, my mother constantly led me to the master, who became my friend for many years.
Then I moved to another city, began to look for a new manicurist. Searches lasted for quite a long time, only the fifth master was able to surprise me with her abilities. Once a month I called up with her and came for a manicure.
After a while I had a son. Naturally, free time has become much less. There was no one to leave it to do its beauty. Then I had an idea in my head that a manicure could be done by myself.
And when the baby fell asleep, I was engaged in my nails. The first time it took me 40 minutes. Then I trained so that I managed to clean up and make up in 20 minutes.
I went to the master every six months to correct the shape of the nails. And then she took care of them.
Luck I always liked the nails, but not the one that catches the eye. I believe that lacquer is needed in order to give beauty to the nails. Light tones are also suitable for this. For the evening, you can make up the bright color that will match the tone of your clothes.
And you do yourself a manicure at home? Or do you prefer to go to the salon?