How often do you go to the salon to make a beautiful manicure? Unfortunately, I do not often, I just do not have enough time for this. But at home I am at least once a week, but I take out half an hour to bring my nails in order.

Preparation of nails for manicure
Of course, the first thing to do is to remove the old varnish. Then you need to remove the cuticle. There are several ways: complete cutting or you can simply push it away.
I often just move the cuticle. First, I process with a special tool, and then with a wooden stick I gently move to the root of the nail plate.
Next, using a nail file, I give a beautiful shape to the nails. If necessary, polish them, but I have flat nails and this is not necessary.
If you have time do baths for hands. Most often for them I use sea salt. The final stage of preparation is the application of hand cream. All nails are ready for manicure.

Paint your nails
Most of the time I paint my nails with a monochromatic varnish. There are some tricks of proper varnish.
Varnish should be applied only to clean and dry nails, then it will last longer, it will not bubble.
Before applying colored lacquer, I always use a colorless base. In its composition there are vitamins that nourish the nails.
I prefer soothing tones of nail polishes, so more often I make two layers. At first I put one layer when it dries – the second layer of varnish. Then you can use a special fixative. I do without him.
After you have painted your nails, try not to do anything for 20-30 minutes. To dry the varnish faster, you can put your hands in cold water.
By the way, it seems to me more convenient to start painting your nails with your little finger.

French manicure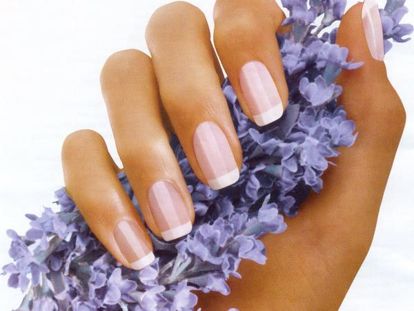 I really like French manicure, it's very easy to make it. In the store you can buy ready-made kits for such a manicure. It includes: two varnishes (white and color) and special strips.
I put a base on the prepared nails. Waiting, when completely dry. Then gently apply strips stencils. They are glued to the main part of the nail so that the white tips are fully open. White varnish is applied on them. Leave to dry out.
Then carefully remove the stencils. And apply a bright varnish on the entire surface of the nail. You can make two layers or fix with a special transparent tool.

Nail Jewelry
To make the manicure more vivid and original, you can use various decorations. Today, the stores have the opportunity to buy sparkles, rhinestones, various stickers on the nails.
With the help of jewelry, you can make all the original nails, and you can focus only on one. By the way, if you wish, you can get a piercing on the nails. I somehow did, just pierced the nail plate with a needle and gently inserted a special decoration.

Original nail polishes
Unfortunately, it is not always possible to make a beautiful pattern on the nails. But, the designers came up with special varnishes!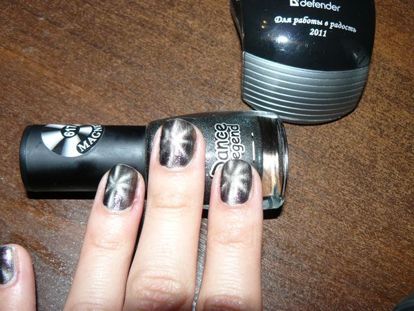 Recently, my sister has acquired a magnetic nail polish. We have already managed to try out this miracle, everyone is delighted. The varnish is applied in two layers on all the nails, and then a magnet is applied to each nail for 10-15 seconds, which is placed on the lacquer cover. Simple, but original drawings turn out.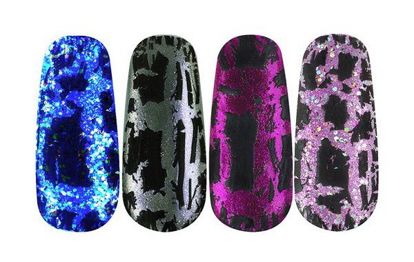 I also read about the cracking effect somehow. But not yet acquired, although I really want to. Apply it seems not difficult. Simply apply a special varnish on the desired color and all the beautiful design is ready!
And how do you do a manicure at home? Maybe there are some tricks to make your nails beautiful?