The history of the origin of lipstick began in ancient Egypt. It is believed that the Egyptians were the first to start using cosmetics. But at the court of King Louis XVI in France, men also used lipstick.
At the beginning of the last century in America, a new packaging for lipstick was invented – a metal tube, the prototype of a modern case. This lipstick is much more convenient to use, except for a mirror there is no need for any additional handy tools.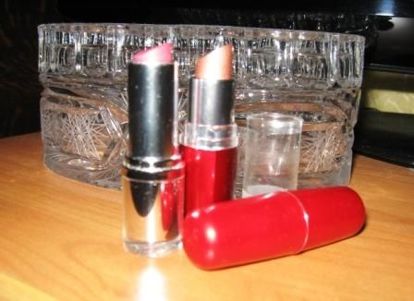 With the development of the global perfume industry, lipstick acquired moisturizing qualities, and vitamins appeared in its composition.
Among the huge variety of names and prices you should be able to choose high-quality lipstick, because it enters the body in the fastest way. That is why you should not buy lipstick in cheap stores or on the market.
Usually, in specialized departments of large stores there are lipstick probes. Holding such a probe in your hands, it will be much easier to navigate the quality.
The lipstick should certainly have a pleasant smell, and if this is not the case, ask another probe for comparison.
Lipstick should be durable, have a uniformly colored, dense and glossy texture. And these qualities should be maintained even at high air temperatures, i.e. it should not melt and spread even on the beach.
On the lips, lipstick should not cause a feeling of tightness or sticky lips, should be applied evenly and bring a feeling of comfort.
.
In order for lipstick to stay longer on the lips and less than a patch of, say, cups and napkins in a cafe, take some advice on how to paint your lips correctly.
First of all, powder your lips, then cover them with the first layer.
It is better to use a brush – lipstick will lie more evenly.
Gently apply a napkin to your lips and a little dab.
Paint your lips again.
And finally, again, powder them a little.
The lipstick applied in this way will stay fresh much longer.
If cracks appear on your lips, postpone the use of lipstick with mother of pearl until better times, as it has the ability to visually highlight all the irregularities.
Properly chosen and skillfully applied lipstick will create you an excellent mood and add confidence.