But do you know that Coco Chanel has introduced the fashion for tanned skin to everyone? She did it in the 20s of the last century. Ever since it has become fashionable to relax on the beaches and show off the bronze color of skin, as a symbol of female beauty.
Until that time, the cult of snow-white skin reigned in high society. Women wore wide-brimmed hats, sun umbrellas and long gloves.
But after a few years of total enthusiasm for tanning, the doctors sounded the alarm. It turns out that uncontrolled sunbathing is harmful to health. Not only can they cause premature aging, they also increase the chances of getting skin cancer.
Since then, various sunscreens have begun to appear on the market. And at the moment their choice is so wide that it is rather difficult to stay on one.
In today's publication, I will try to briefly talk about how sunscreens differ and how to choose the right one for you!
Sun protection
Now in medicine there is such a thing as an erythemal dose – this is the duration of sun exposure, which causes visible redness of the skin. It is very individual and depends solely on your skin type.
For example, light-skinned people can, without consequences, remain under the influence of the rays of spectrum B for no more than 5 minutes, black people – for 10-15 minutes.
What kind of SPF is it?


SPF in English – sun protection factor. It shows how long you can stay in the sun until you get a visible reddening of the skin.
For example, if without using sunscreen your skin usually begins to turn red after 5 minutes (you are the first type), then using sunscreen with SPF 10 your skin will not feel discomfort for about 50 minutes (5×10).
These figures are conditional, but they give an idea of ​​what time you are protected with this cream from the spectrum B rays. After all, these rays cause sunburn.
However, there are spectrum A. rays. They do not contribute to the formation of burns, but penetrate the skin, stimulating premature aging.
Therefore, you should pay attention to exactly what rays sunscreen protects the skin. It is optimal if it will be the rays of both spectrum A and spectrum B.
What is in the composition of sunscreens
Typically, any sunscreen contains chemical and physical filters.
Physical filters form a film that is able to reflect the sun's rays. Chemical filters adsorb them.
But these filters have flaws. In large quantities, chemical filters contribute to the appearance of an allergic reaction, and physical ones can trigger the appearance of acne.
How to choose a sunscreen


In order to choose a sunscreen you need to consider several factors:
It has been scientifically proven that usually the skin of people up to 30-35 years old can more effectively protect themselves from the sun than at an older age.
– Lifestyle

If you spend most of your time indoors (for example, working in an office) and your skin is not used to getting sunbathing even for a short time, then it should be protected a little more.
– Bathing in the waters

If you plan to swim in the ponds, then it would be better to buy a cream with a waterproof effect.
Sunscreen Admission Rules
– Apply the cream should be 15-20 minutes before going out in the sun, so that the chemical filters have time to activate.
– You need to update the cream after each swim in the pond or every 1.5-2 hours of exposure to the sun, otherwise the filters lose their effectiveness.
– The sunscreen should in no case be in direct sunlight.
In what form are sunscreens sold
Now on the shelves of shops you can find sunscreen in the usual tubes, in the form of gels or sprays. I prefer the spray.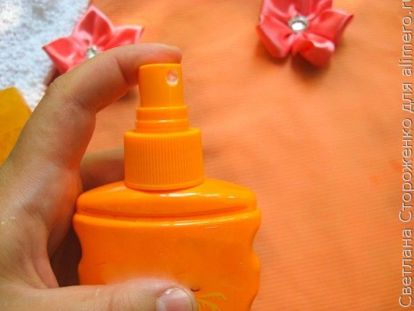 It gives uniform portions of the cream, which, however, still then have to additionally smear on the skin.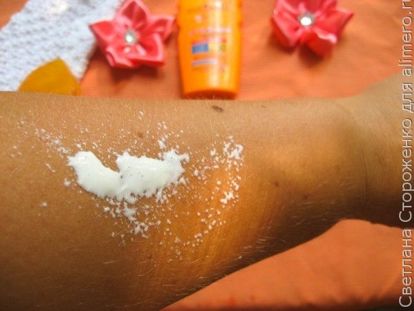 But it seems to me that this form of cream is more economical. One hundred gram package with a child lasts for 2 weeks of sea vacation.
Also on sale are children's sunscreen. They differ in higher levels of SPF and the presence of hypoallergenic auxiliary ingredients.
How do I protect against sunburn?


I am a mother on maternity leave, so I spend a considerable amount of time on the street every day. My skin gradually gets used to the sunshine from the earliest spring. But on the beach, I still try to definitely use a cream with an SPF of 30.
I love to swim, so the cream will hardly stay on my skin for more than 150 minutes (30×5). It makes no sense for me to spend more on purchasing a cream with a higher level of SPF.
I also try not to be in the sun from about 10 to 16 o'clock in the afternoon.
After sun exposure, I definitely treat my skin with moisturizers, giving her the opportunity to recover.
And how do you protect yourself from the negative effects of sunlight? Do you use sunscreen? What can you add about their choice?