I regularly notice that girls who are married and have given birth to a child are caring for their appearance much less than usual. And some even refuse to nail polish and styling in favor of a comfortable bun and lack of manicure.
For example, my girlfriend before marriage was a very well-groomed girl who knows a lot about fashion. From the day of her wedding, it has been 2 years. In 2 months she will become a mother. During this time she has changed a lot. She no longer uses cosmetics at all, but I think she completely forgot about feminine dresses.
Now her favorite hairstyle is the tail, tied with a children's crimson elastic band, and she wears only jeans and sneakers, complementing the look with a gray turtleneck. She looks to be 35 years old. But she is only 26 years old!
I think that women refuse to care for themselves on maternity leave due to lack of motivation. Why devote half an hour to makeup, if no one sees me? – so many people think. And I almost got into the number of young ladies who are given to domestic affairs, forgetting about myself.
Being well-groomed is easy!
I heard that many men do not like their wives to be painted. I could never understand their logic. For some reason, I have not met men who would not admire women from the cover of a glossy magazine: with exquisite makeup and neckline. At home, for some reason, many people want to see a gray mouse and even forbid their wives to look feminine and sexy. Unfair right
My husband is not among these men. On the contrary, he loves to see me well-groomed: with styling, make-up and in stylish clothes. Therefore, having become a mother, I began to give myself double attention, fearing to relax and become a nondescript housewife.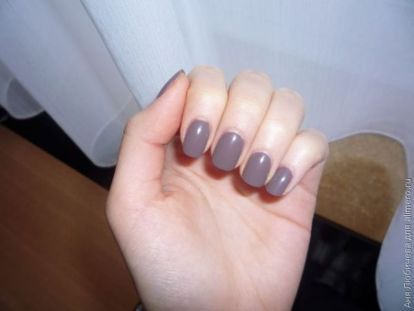 Let me remind you that I am a twin mother. The first time after childbirth, I had very little free time, but this did not prevent me from following these rules:
1. Every morning I started with an alarm clock. I noticed that my daughters woke up at 8.30-9.00 o'clock in the morning. The alarm clock I turned on at 7.00. For one and a half hours I devoted myself to caring for myself: I washed my hair, styled my hair, cleaned my eyebrows and did light makeup.
2. I regularly did a manicure. Untreated cuticle and sloppy shape of nails, it seems to me, it looks untidy. It was difficult for me to bring them in order myself: as soon as I made up a few nails, one of the girls demanded attention.
Therefore, I began to visit the master in the cabin. True, the husband, having learned that he would have to spend his day off with his daughters, was not very happy, but then he accepted it.
3. The first Saturday of every month I went to the salon for a haircut and dyeing. The husband was warned about this when his daughters were one month old. While I was cleaning up, my husband with a stroller was walking not far from the salon. There were cases when I had to feed the kids right on the bench in the near yard. But I do not see anything wrong with that!
4. At home she dressed beautifully. Of course, it's easiest to spend the day in the company of kids in comfortable clothes. I took care of my wardrobe before birth. After discharge, I was waiting for a new cute tracksuit, knitted mini-dress and shorts with a T-shirt. Sometimes I arranged a surprise for my husband: before he came home from work, she changed her usual clothes for something special: for example, a beautiful dress.
Do you think it is difficult to monitor your appearance after giving birth? How has your appearance changed during the time spent on maternity leave?