I adore when a man smells good! I want to breathe its scent. But, as a rule, it is a great rarity, when men choose the right perfume for themselves. And the rarity is also when women smell good.
During pregnancy, I could not stand odors. Generally none. I was sick of smells of food, creams, shampoos. And what about the toilet water! I had to walk only in order not to hear any odors. Previously, I did not notice that the smells are absolutely everywhere: in the elevator, transport, shops, salons.
But everything would be fine, but after all, everyone has different perfumes! You know, sometimes I was surprised at the tastes of some women! I met sugary-sweet, too fresh and too intrusive. I was still attracted to light aromas, completely unobtrusive and very gentle!
You can't stop smelling good …
Every modern person strives to look good, dress nicely and stylishly. Many make enough effort to smell nice and original. I believe that the aroma of perfume indicates the character, taste and sense of style of its owner.
I used many perfumes. And expensive, and cheap. And for a long time I was in search of my perfume. It seemed that the perfume was good, and fashionable, and high-quality, but still not that. At first I liked its smell, then during the day it changed, even became obsessive.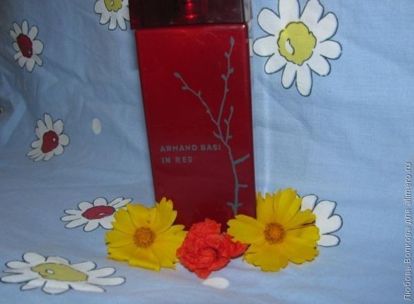 How I found my perfume
One day her employee came to her mother. They talked about something in the kitchen for a long time, I did not interfere in their conversation. But when the guest came into my room, I felt the smell of her perfume. He was so nice and gentle … I immediately asked what it enjoyed. She wrote me the name of her perfume on a piece of paper.
I bought myself this perfume. In an expensive store. Used very often. It is therefore logical that they quickly ended. When I became pregnant, I did not use any makeup and perfume at all. But when someone again heard this beloved Armand Basi In Red, nostalgia seized me. My husband gave me a small bottle of perfume. I admit, it was really my perfume, which in the position did not cause negative emotions.
I also really like Lanvin Eclat D'Arpege fragrance since pregnancy. This is how I liked it with someone, and to this day I admire him. We must not regret the money for myself and buy what I want for so long!
Tell me, do you have a favorite perfume? How did you pick it up? Maybe there is an interesting story associated with it?