It seems to me that many women would like to have neat and beautiful nails. Only the concept of beauty is very different. As for me, especially in our time.
I admit to you, I can not tolerate extended nails. Moreover, I didn't love them even before my experience in building it up, and after that in general. Then I just succumbed to the entreaties of his girlfriend, who graduated from the relevant courses.
It was necessary for her to gain experience, and then there were still few cash customers. I could not firmly refuse her. For this she paid off with her nerves and discomfort.
I must say that a friend has a talent for this business. All the manipulations she performs very carefully. I've seen a manicure at work, and I have something to compare with. But all this did not alleviate the situation.
I love mascara, but I don't like fake eyelashes. I like beautiful hairstyles, but I'm not a fan of hair on barrettes. In short, with nails just as well. I love a beautiful shape, just to have your own nails, alive.
As for me, if the varnish is on the nails, then it should be immaculate. No bumps, roughness, uneven layers. I am not a pro in applying varnish. What I do for myself does not always satisfy me 100%. For this result, I have to work hard. Sometimes I do a manicure in the salon.
Simply put, nail polish on my nails can be seen infrequently. The slightest peeling of the tips is unacceptable for me. And maintaining lacquer in perfect condition with frequent house cleaning is not so easy.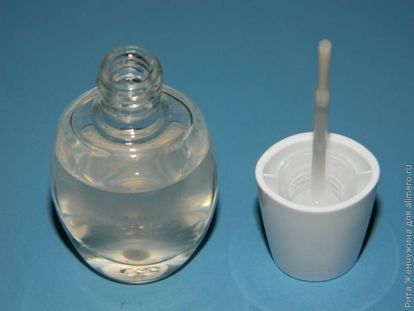 I must say, for me the shape of the nail is of great importance. If I don't like extended nails on myself, while others let them do it, then some forms warp me even on other people.
These include: long beveled, peaks, stilettos. But nothing compares to beveled swirling. Girls, from them I generally distort in earnest.
To be honest, I also do not like very long nails. Even if they have a square, oval or almond shape. In short, I have identified two options for myself:
1. Casual. Every day I have a nail length of no more than 2 mm. This is how I feel very comfortable. They look good, and get out, knock on the keys, and so on. they do not interfere.
2. Festive. If I do a manicure for some significant event, then I try to grow my nails a little bit. Only this is always no more than 5 mm.
In general, for me, the perfect manicure is:
– clean, neat nails
– own, not accrued
– if with a varnish covering, then with ideal
– traditional nails
– not very long
So!))) And what are your preferences?