French manicure, which I love very much, always seemed to me something transcendent, unattainable – this is how to make a smile line accurately and accurately. Therefore, at home, I did it only once – the hapless shop strips for the French manicure did not want to stay in place, constantly moved out and in the end I just erased everything.
But after recent experiments with lunar manicure stickers, I decided to try the legendary jacket again.
For the French manicure, we use the usual beige, white and transparent varnishes. To form a smile line I will use round stickers, narrow tape.
First, apply beige lacquer in 2 layers.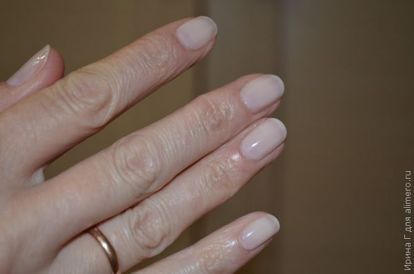 Then glue the sticker.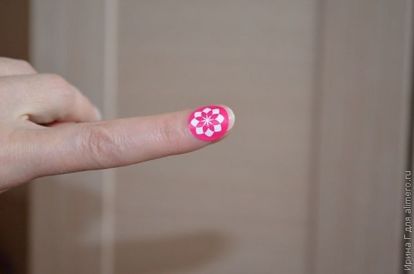 Apply white lacquer on the free edge of the nail and then gently peel off the sticker.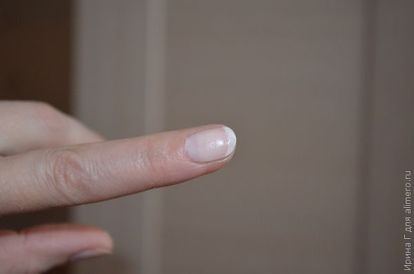 It turned out, to put it mildly, not very. Apparently the sticker is too hard and constantly sought to straighten. Varnish flowed under the sticker and the smile line turned out to be blurred. Yesterday this did not happen, because the sticker was not completely glued to the nail, but only with one edge that was tight and did not bristle. We'll have to redo it.
Next, I form a smile with scotch tape. It is soft and well laid on the nail, but since it is transparent, the shape of the future smile is not very visible. Better to take an opaque. In addition, make sure that the tape does not slide on the nail, and remained where you stuck it.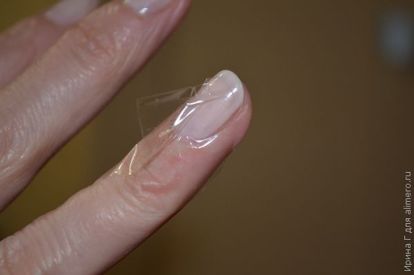 Apply white varnish on the free edge of the nail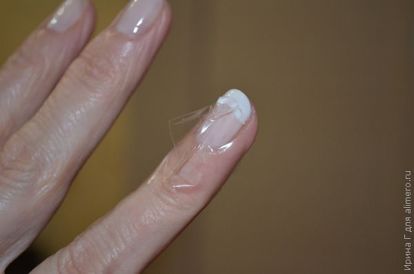 Peel off the tape and.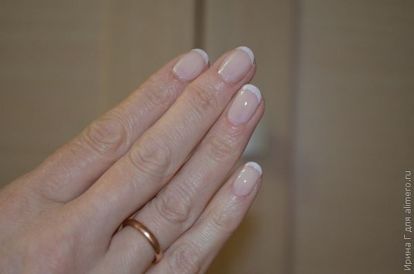 Voila! It remains only to fix all this transparent varnish. It turns out that this is the best way to do a jacket on your own at home. It does not slip anywhere, does not smear the smile line, it comes off easily and smoothly. If it were still opaque, there would be no price for it.
Of course, it was not without jambs – somewhere I blurted out white lacquer on the skin around the nail, somewhere I did not stick the adhesive tape symmetrically, but in general I did a manicure pretty quickly and had to redo only 2 nails, the rest were corrected on the go.
And how do you do french?