Once upon a time I read the post of a man about the beauty of a woman. It sounds funny, right? Well, they all know how much men love with their eyes! Accordingly, they love beautiful women and girls! Yes, I myself was convinced of this. I just make sure of it every day.


Interesting note


So here. This article has come to my mind. The author wrote some, but the truth. Uncle, this says that many women, being married, no longer follow a and pay due attention to their appearance. So it is: all his time a new wife or young mommy spends on household chores and a child, forgetting about herself.
It's true. I myself know that I need to redo all the household chores: to mop up baby clothes, smooth over the accumulated laundry, vacuum and wash the dishes. So in trouble and passes all day with a child in her arms.
But the question is not only in troubles.
The question


I'm thinking about it: is it possible to be well-groomed without money? Why no money? Because in the decree they are not particularly. I judge by myself, I'm sorry. All our children's money for kids and go. And our savings on their entertainment. It turns out that money back to back. Not to beauty at all. But I am a girl and I have to be beautiful and well-groomed!
Is it possible to be well-groomed, girls? I, naturally, do not take into account the cleaned teeth, washed hair. It's obvious. Although at the moments when the child is sick or his teeth are cut, going to the shower and brushing your teeth is really putting yourself in order.
Beauty without salons


I have nothing against beauty salons. On the contrary, I would really like to go there and not on a tour. But I think, can a girl be well-groomed without spas and beauty salons? What about natural cosmetics? I decided to take care of myself, but without money. How?
There are different foods each of us in the fridge. For example, the same sour cream or cream, apples and grapes. This can not only be eaten, but also used as a mask.
I like kefir mask. I apply it for hair and face. The face becomes soft, moisturized. My hair after kefir mask is shiny and silky. This, of course, not after the first procedure, but the fact remains. You can do without expensive masks.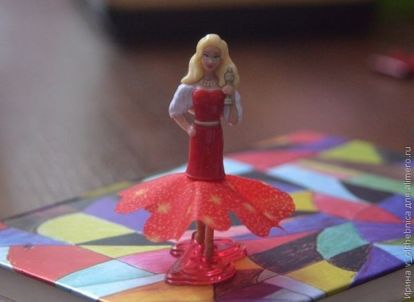 And I tried to wipe my face with ice cubes. But this is not just water, but decoctions of herbs: chamomile, sage, parsley. Parsley juice promotes healing of various wounds and irritations. Rubbing with cubes is not just prevention of aging, but also an excellent way to cheer up.
That's what I discovered for myself.


Girls, what's your opinion? Is it possible to be well-groomed without expensive procedures? Or is it the money that plays the lion's share?